From the road, it looked just like another farm on a hill. We could see the detour with the little sign saying 'Holmur', an unpaved road going through a fence, and a big house in the distance, but nothing more. We entered the gate, walked through the path, past a small pond.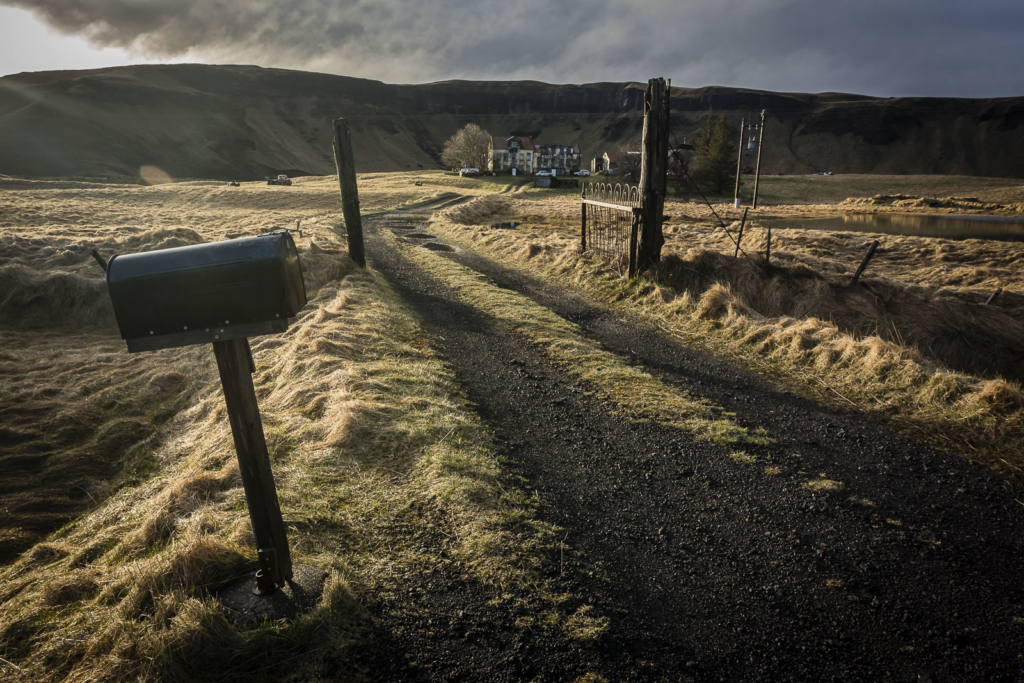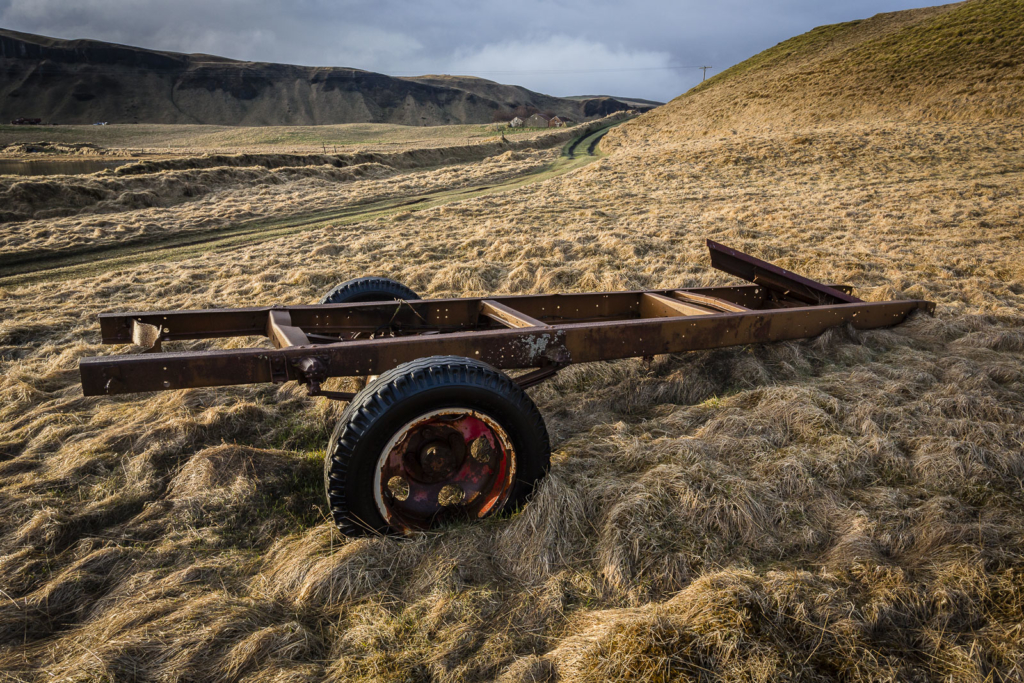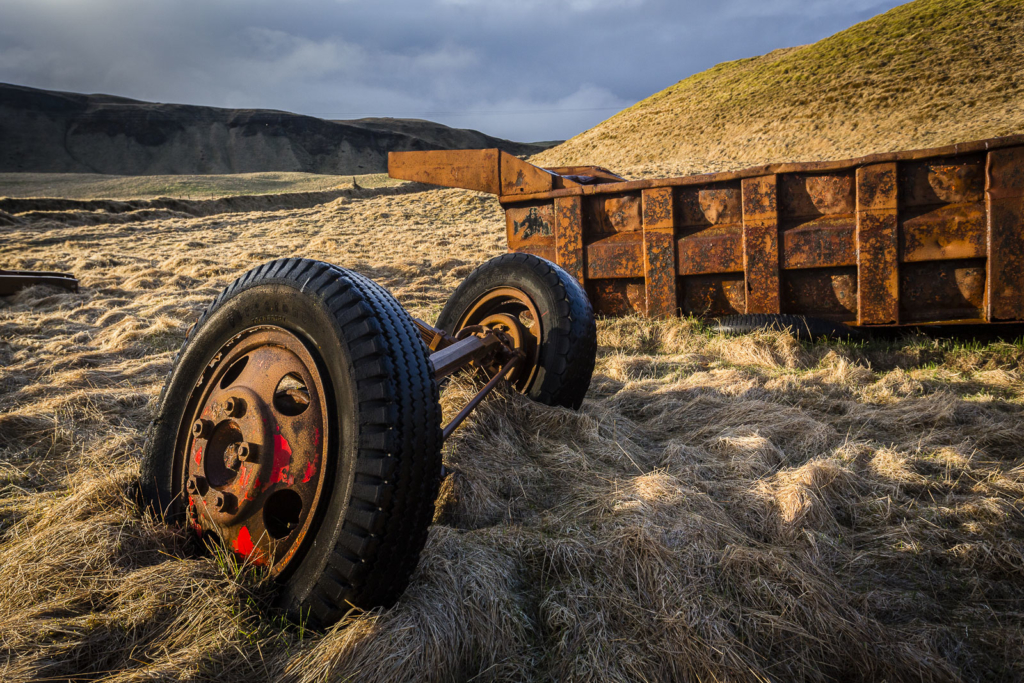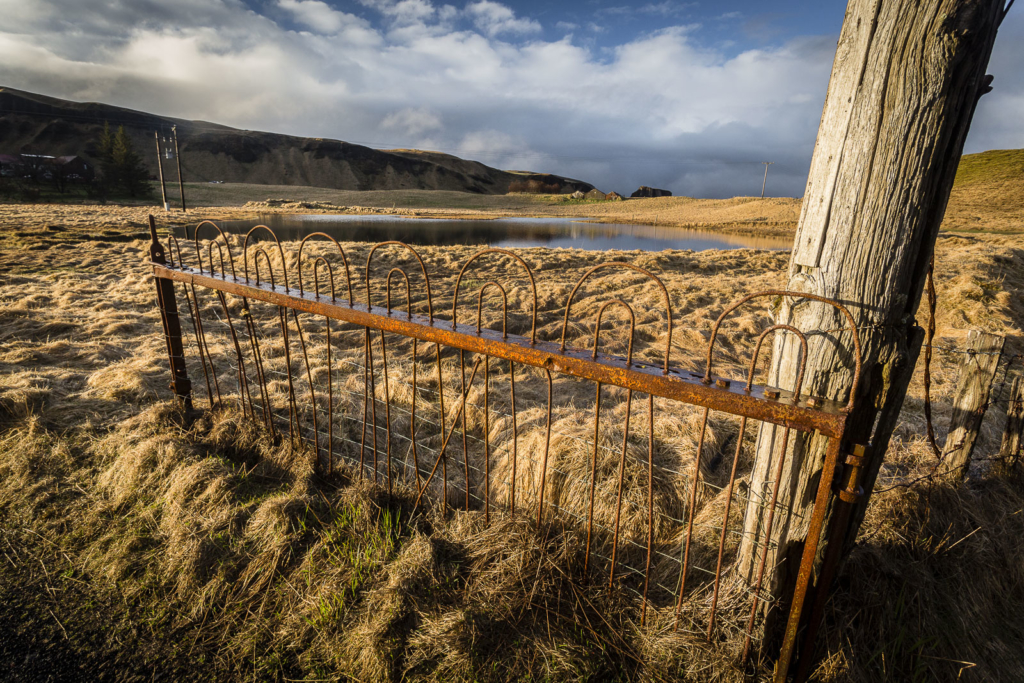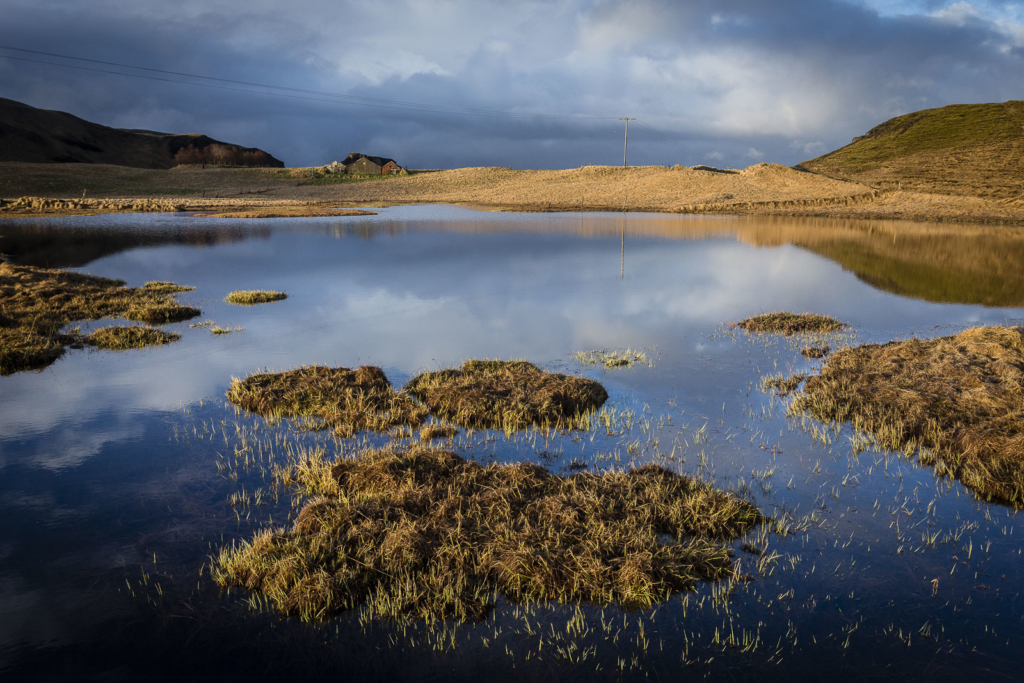 About an hour before it had rained a lot. On the other side of the pond we could still see the clearing rainclouds, and a small abandoned shed. As we approach the main building we began to see scattered vehicles. Old trucks, a red tractor, and all sorts of vintage models, all left there in the grass, unwanted by their previous owners, forgotten, so that time could take care of them.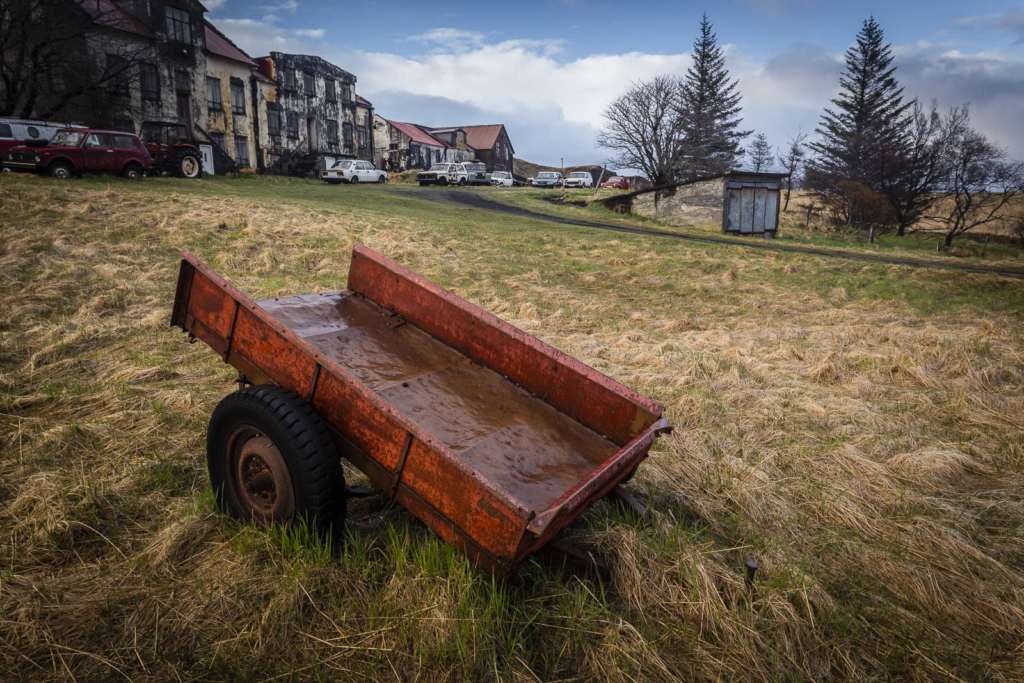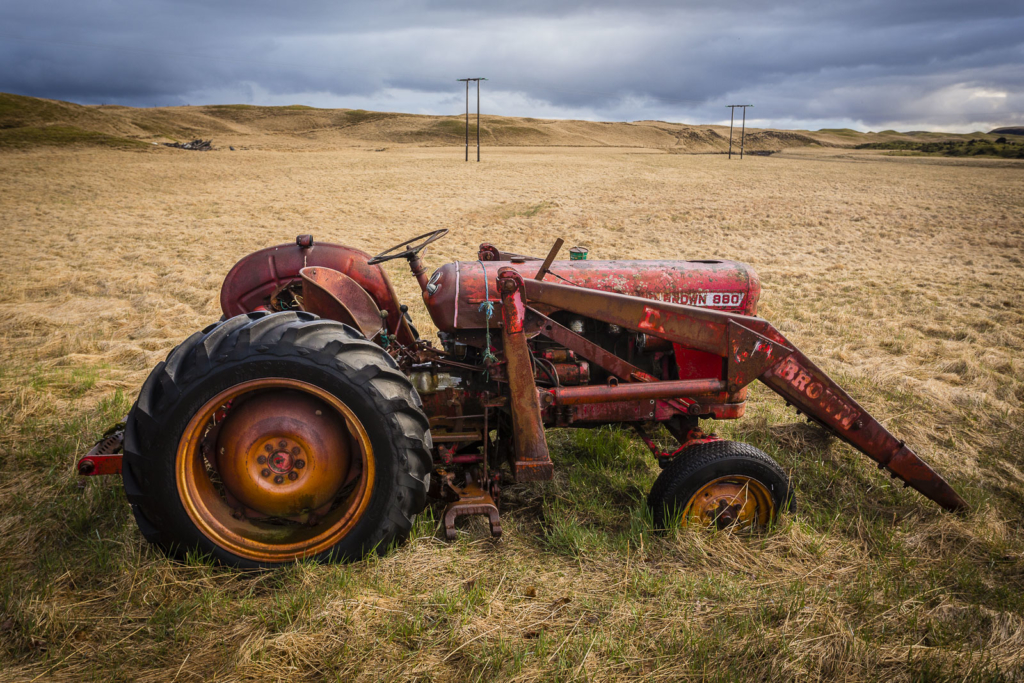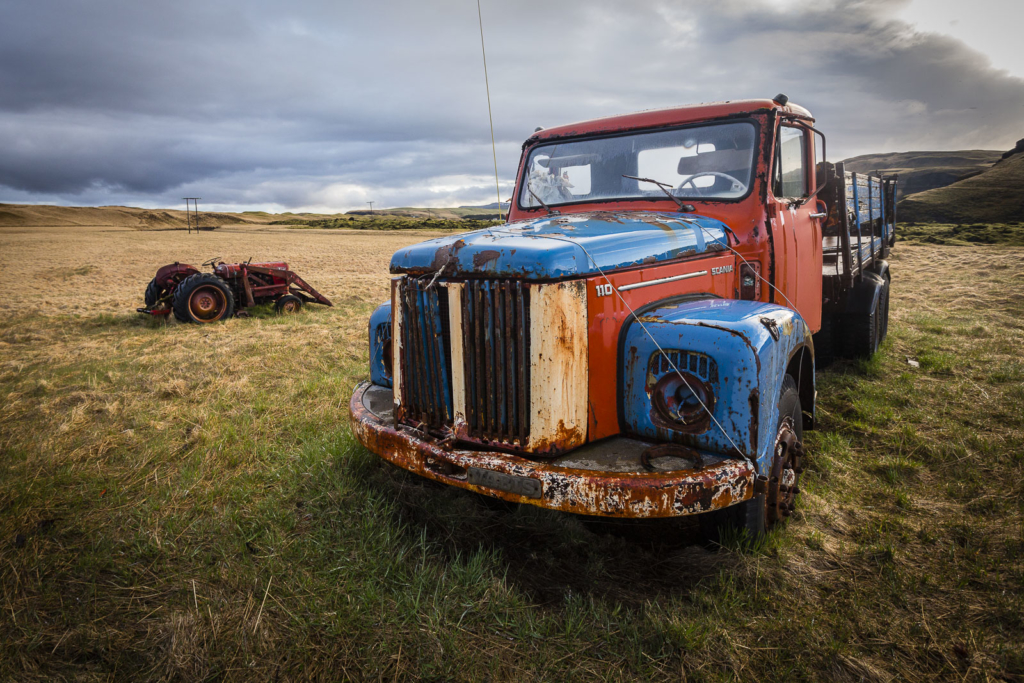 Almost every emblematic model was there: the beetle, the VW camper van, the Jeep, the Land Rover Defender, the Lada Niva, and several others. This looked like the place where the old cars, the forgotten ones, had come to die.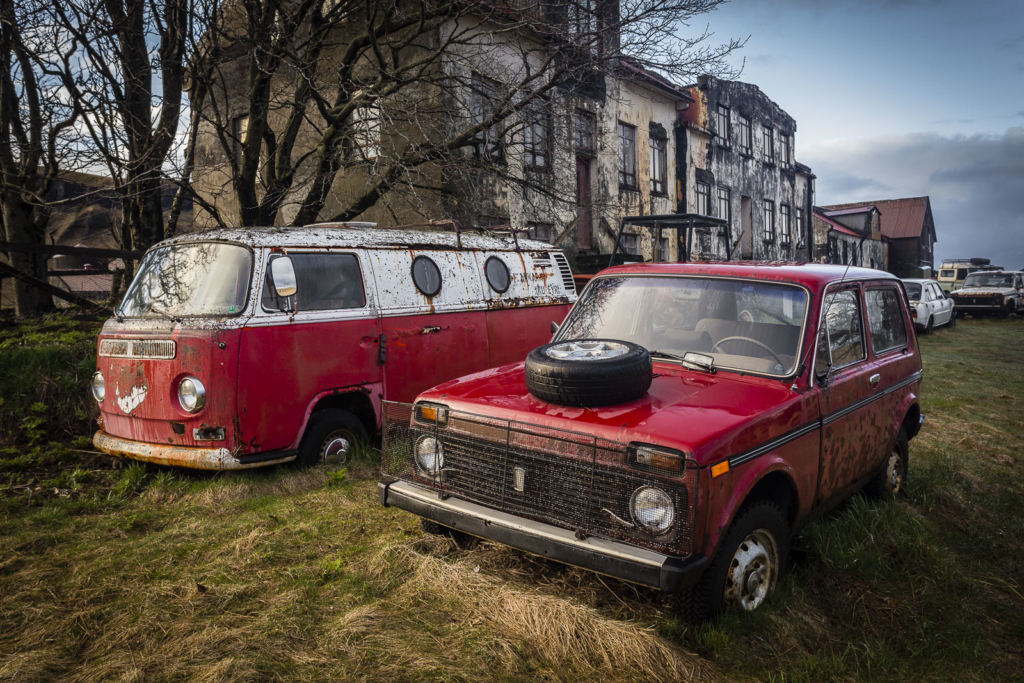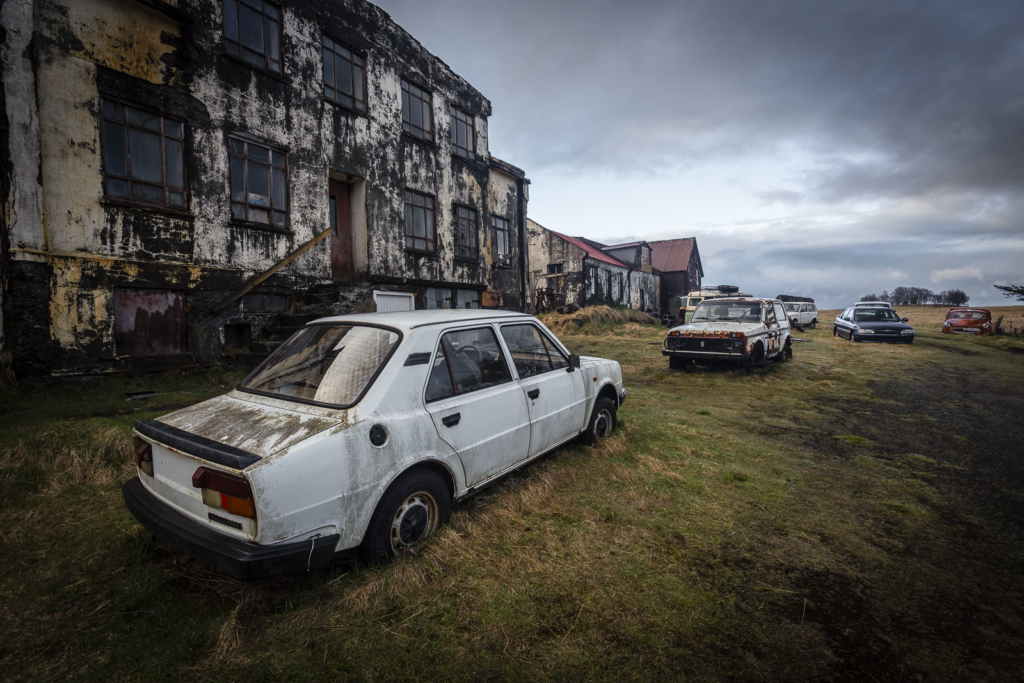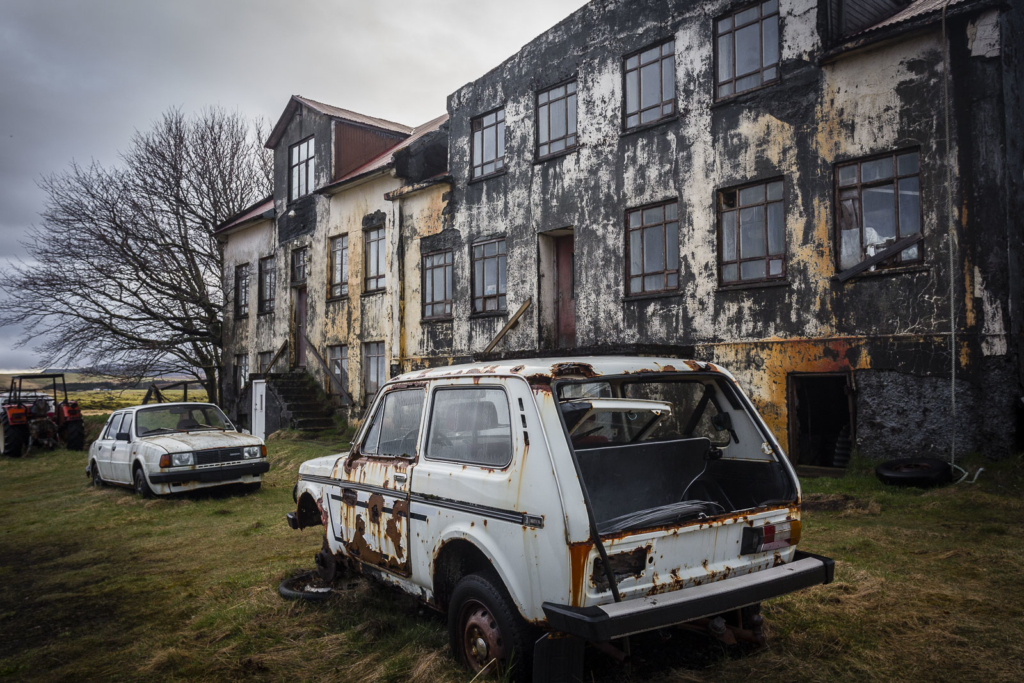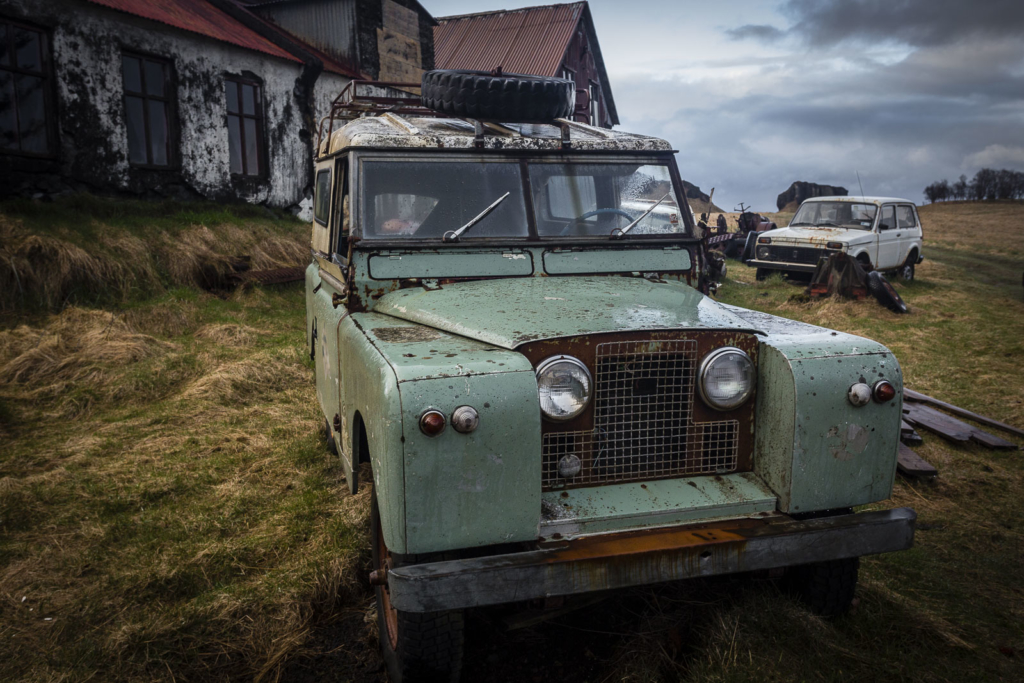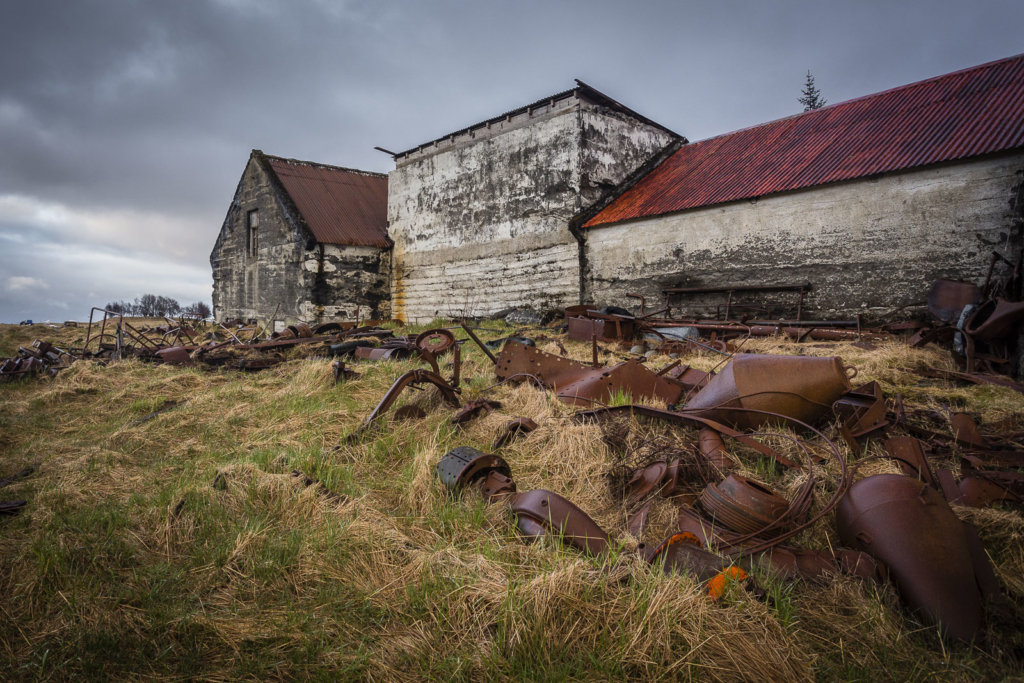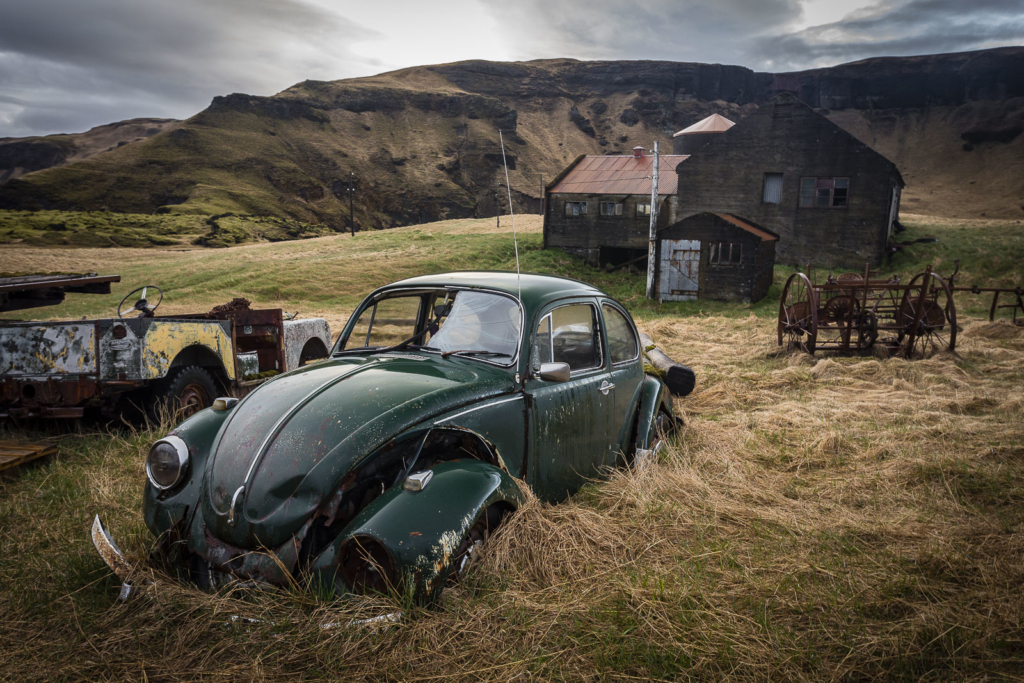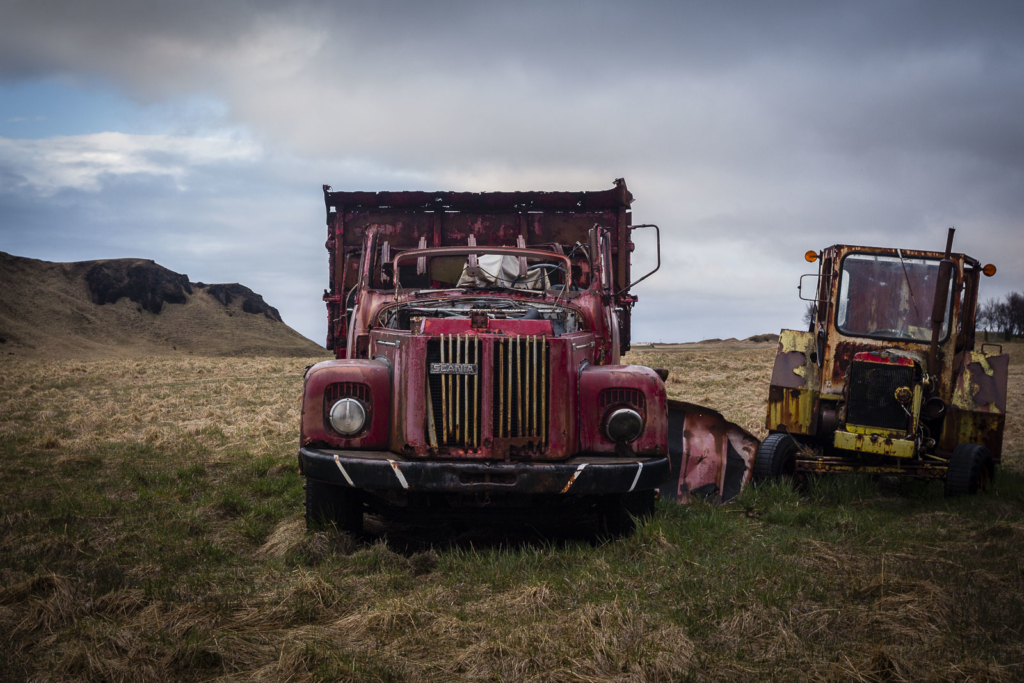 Even though this cemetery of vehicles had an eerie feeling and atmosphere, it was astonishingly beautiful in a certain way.