If you take a walk through the village of Genísio, in the municipality of Miranda do Douro, and hear a rythmic sound – "ding, ding, ding" – you should follow it. It's one of the days when mister Tibério Delgado has lit his forge and his hitting the iron.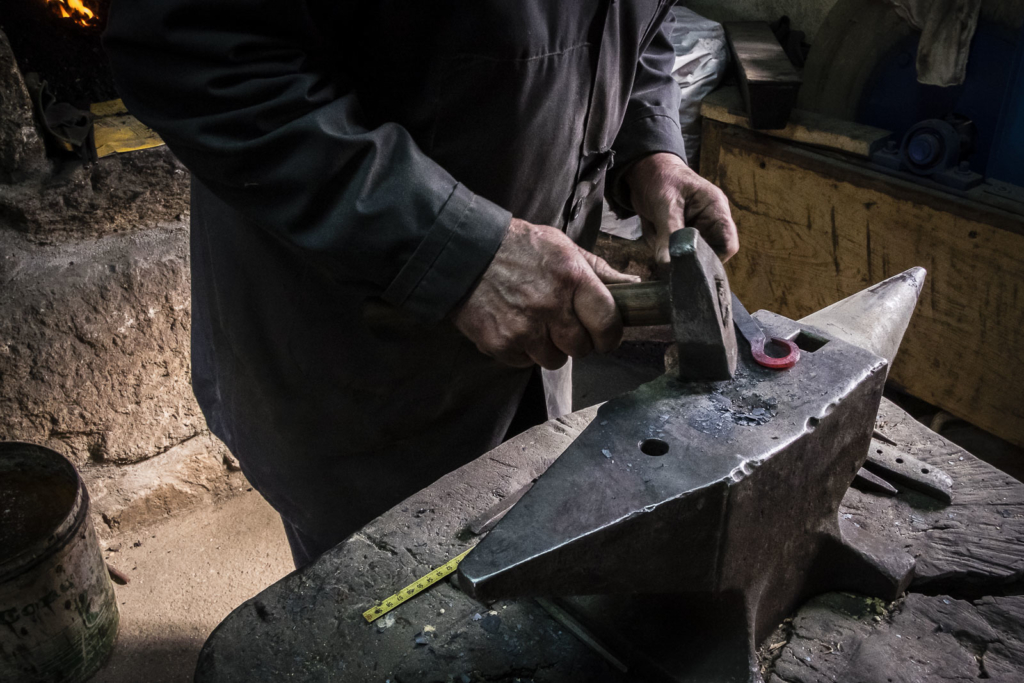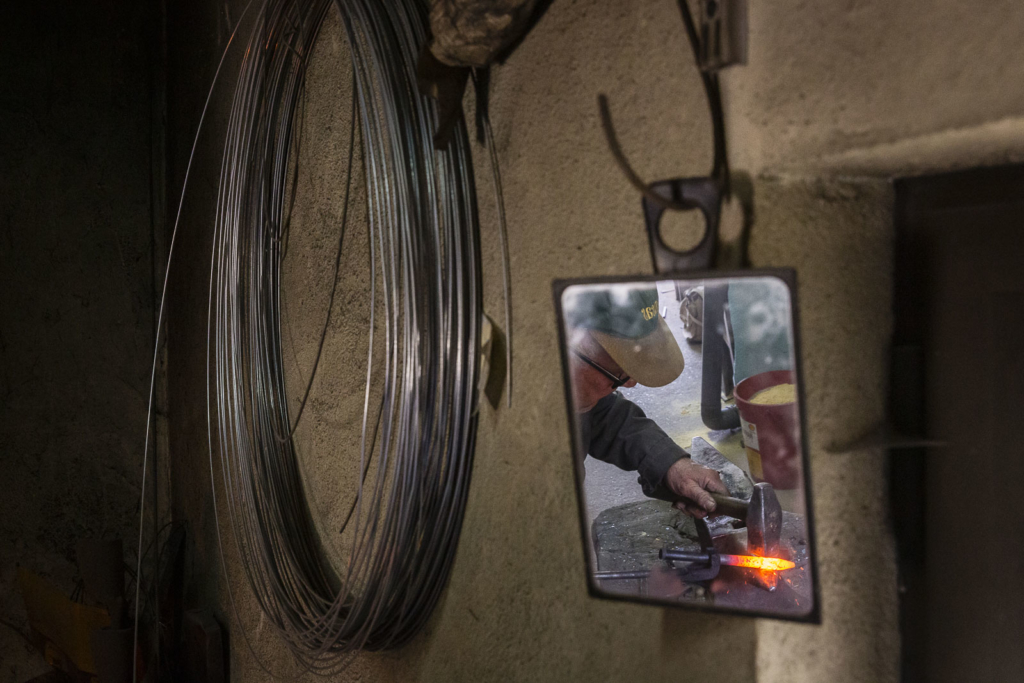 The village is not big so it's easy to follow the sound to its origin: a small blacksmith's workshop, where your look is immediately drawn to the big bellows and the anvil. To that, and to the figure of the artisan who, despite his almost 80 years of age, is still hitting the hot iron, shaping it in many ways. He learnt to do it when he was 12, watching his father, who in turn had learnt it from his grandfather.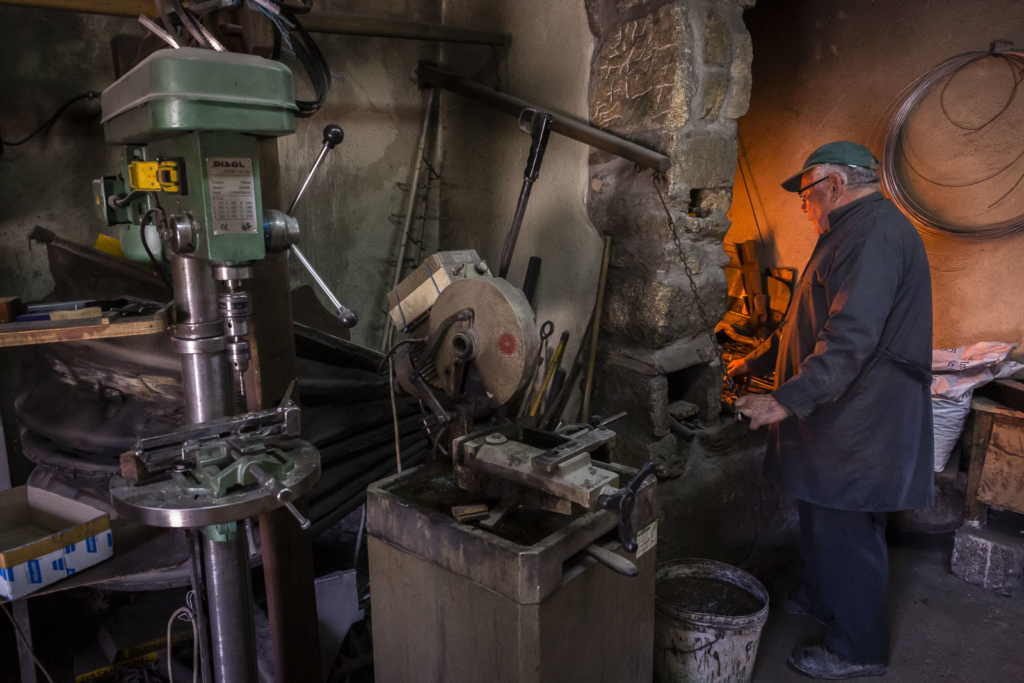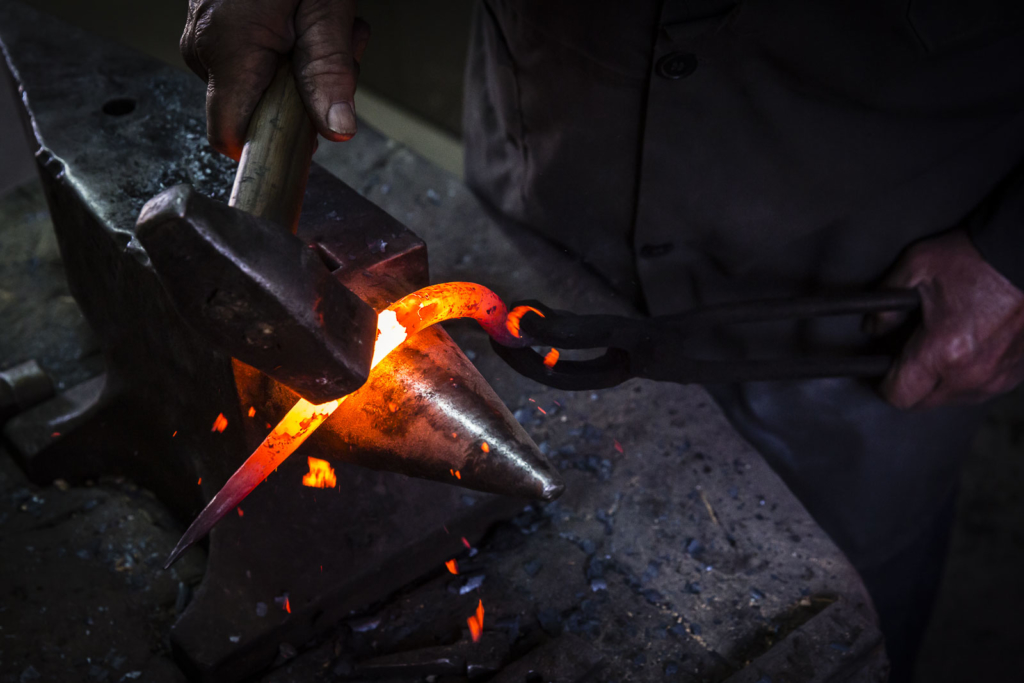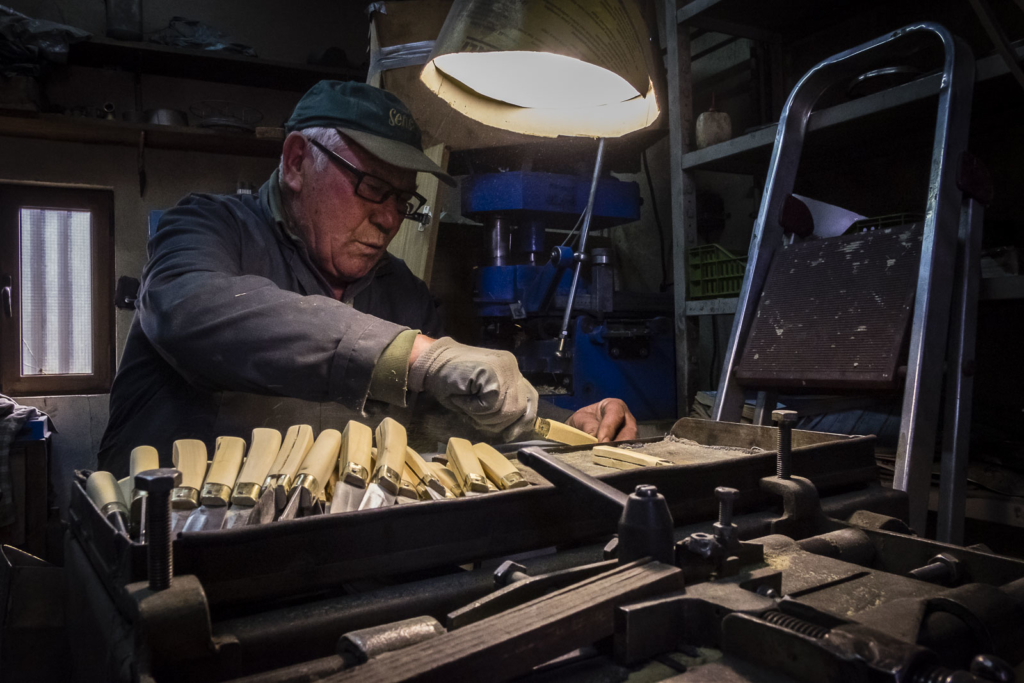 In Trás-os-Montes, in the northeastern corner of Portugal, when some friends join together sharing a loaf of bread or a chunk of cheese, it's common for each one to use his penknife to cut it. The penknife, often with a wooden handle, has thus become a daily object. The daily routine of Trás-os-Montes also include pokers and shovels, especially on those cold days when the only way to keep the house warm is to have some wood burning on the fireplace. And if you pay attention as you walk through the villages you can see "pica-portas": handles shaped like snakes or lizards that adorn the gates of sheds, garages, or barns.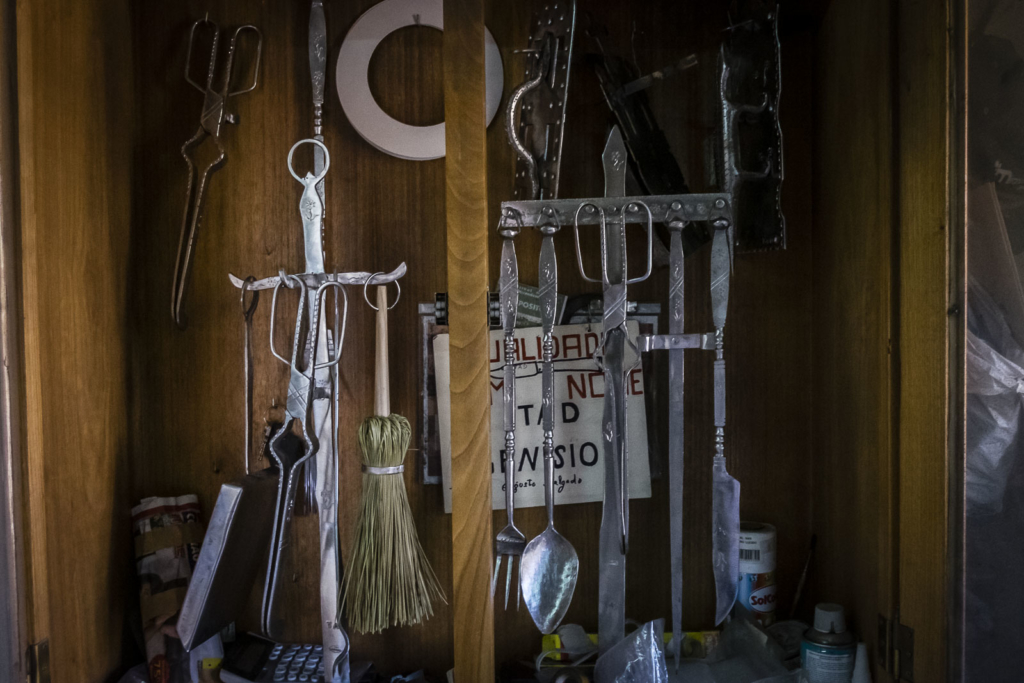 Mr. Tibério Delgado shapes all of these objects in his forge and anvil. And while "ding, ding, ding" echoes through the village of Genísio, you will know that no house in Trás-os-Montes will ever go without any of them.