India had never been on my traveling plans. One day my friend Joao Almeida said he was going, and since I had two weeks off, I decided to go along. We focused our attention in Rajasthan, the biggest and more colorful region of India. The main cities of Rajasthan, have colorful nicknames: Jodhpur is the blue city, and the old part of Jaipur is the pink city. But these were not the cities that captured my attention, colorful and wonderful as they may be.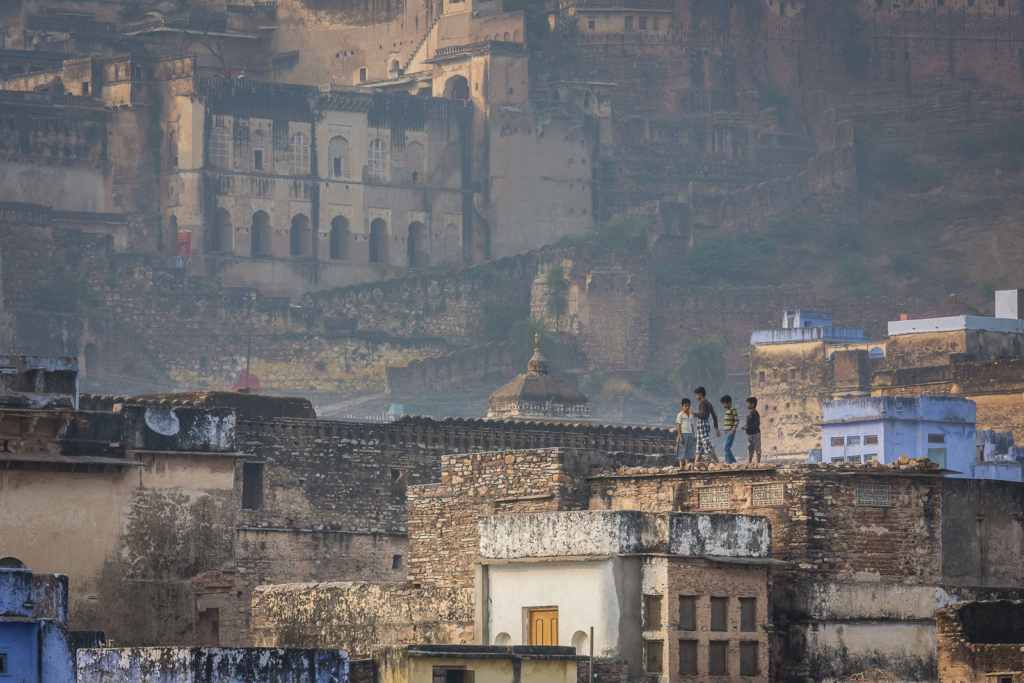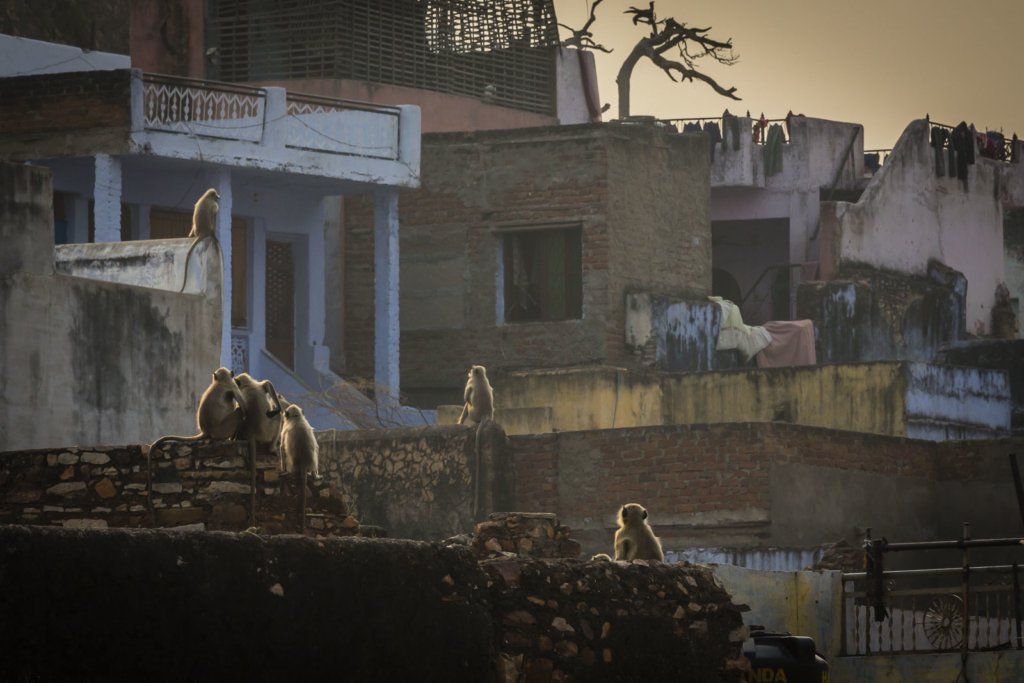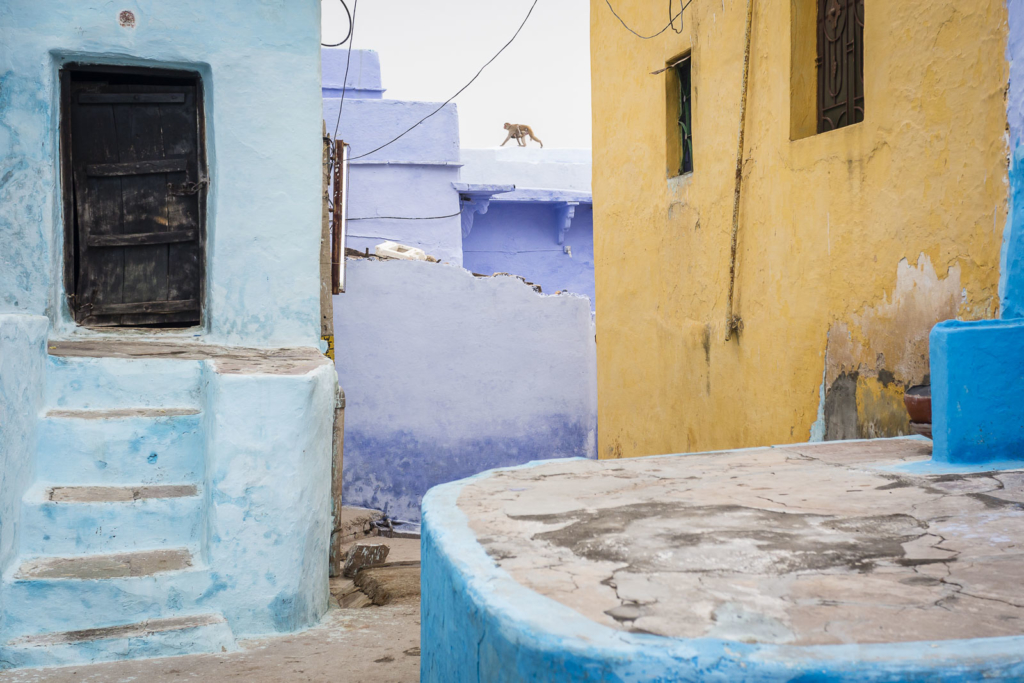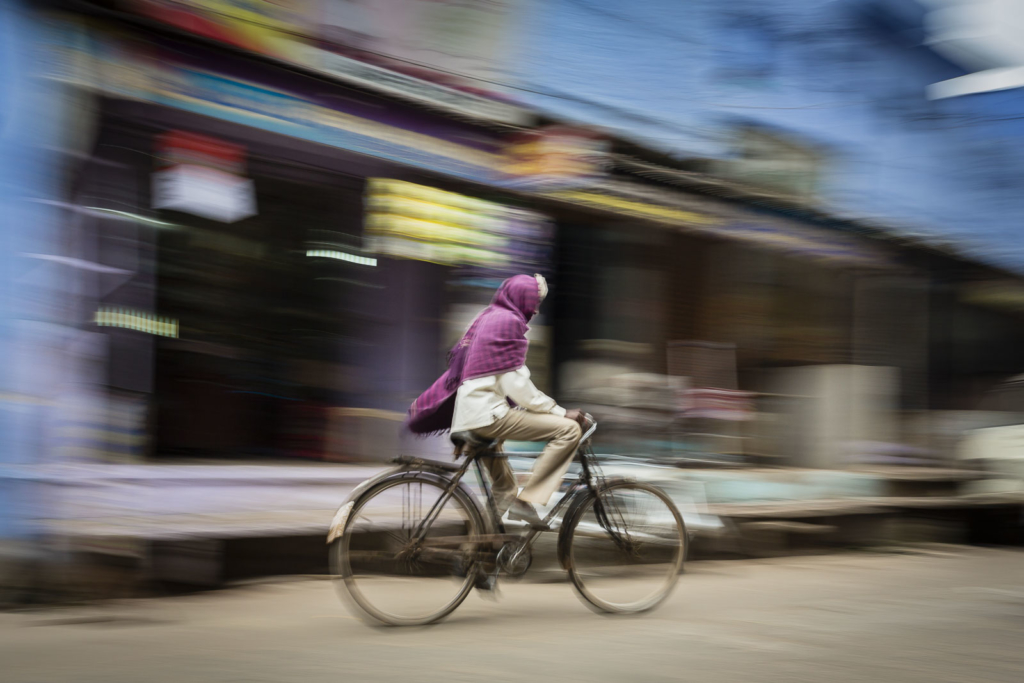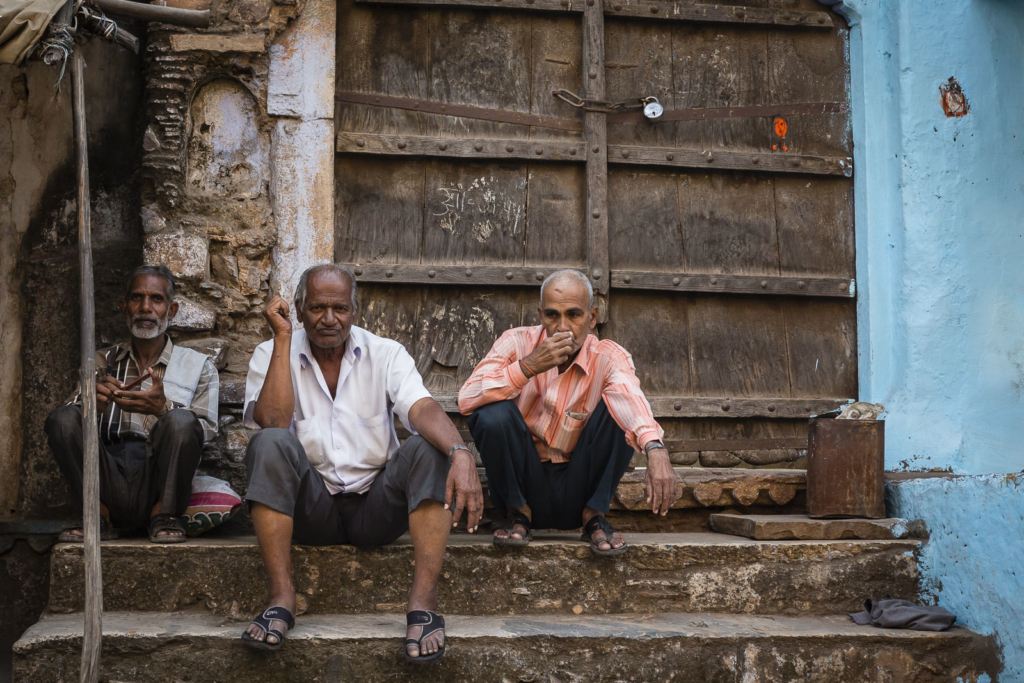 Bundi is a small city when compared with other places in Rajasthan. It's dominated by the impressive old fort that stands on the top of the hill keeping watch over the city. In the main street there are some souvenir shops, and we get the occasional conversation and chai offering from some of the owners, with the veiled intention of having us look at, and perhaps buy some of their wares.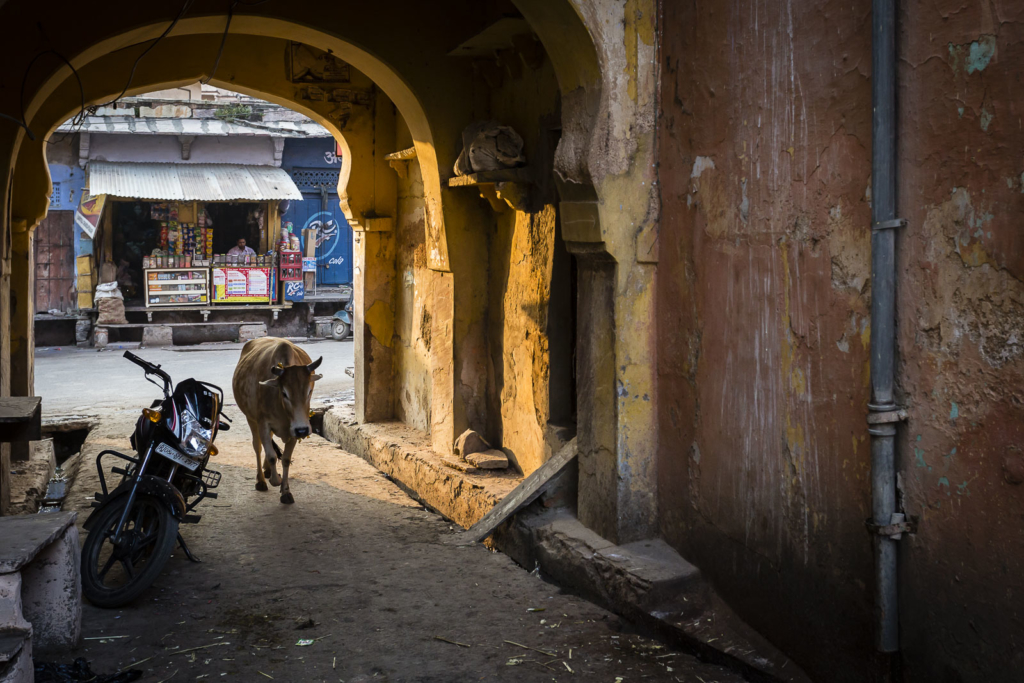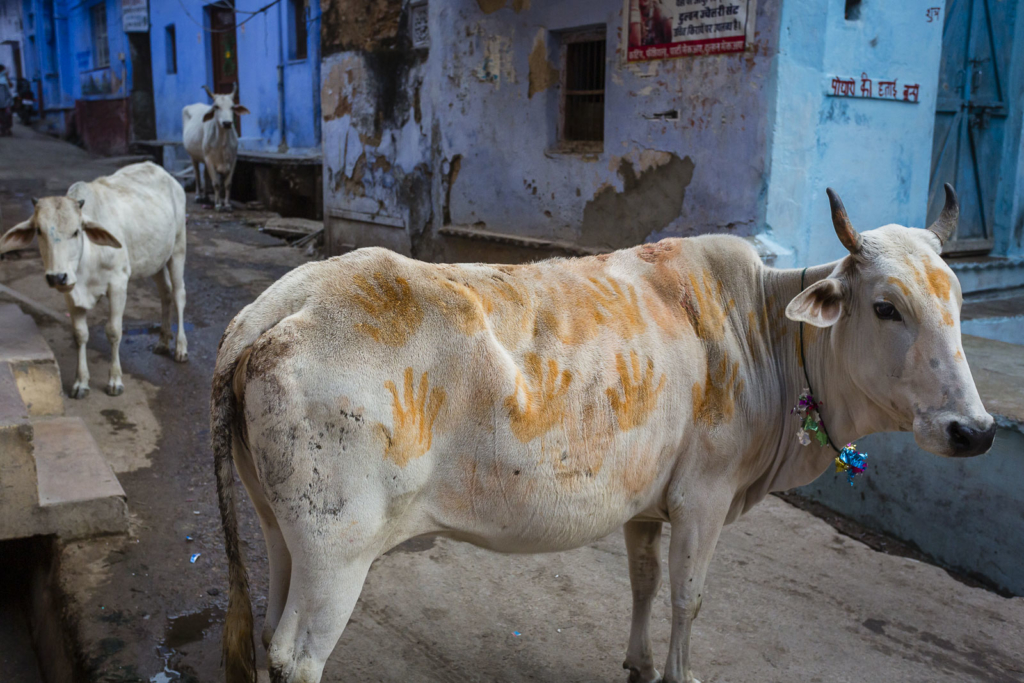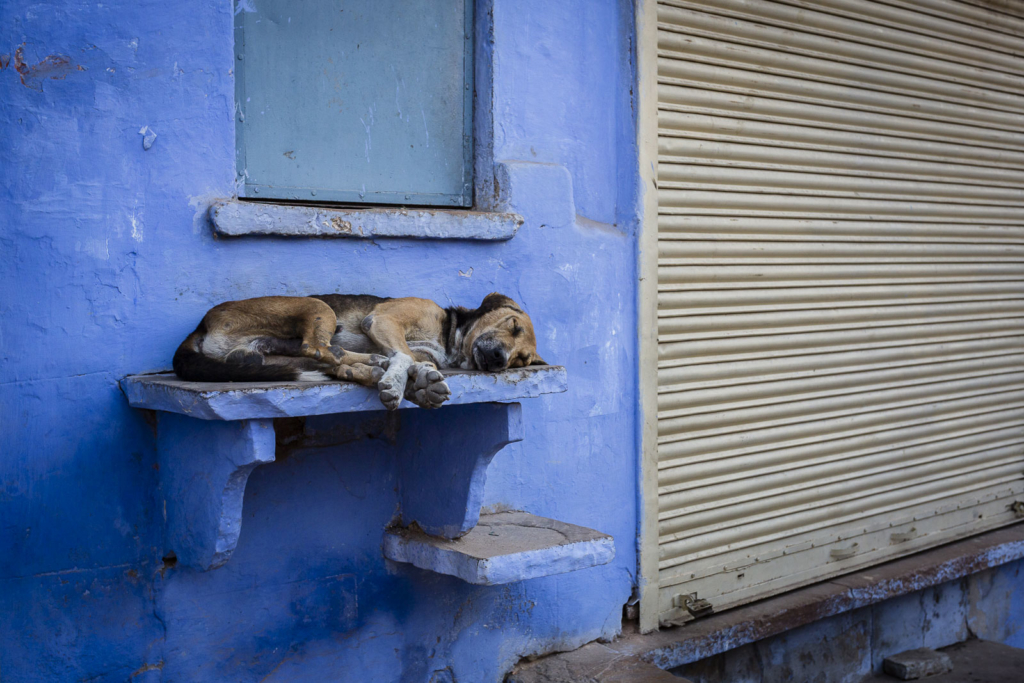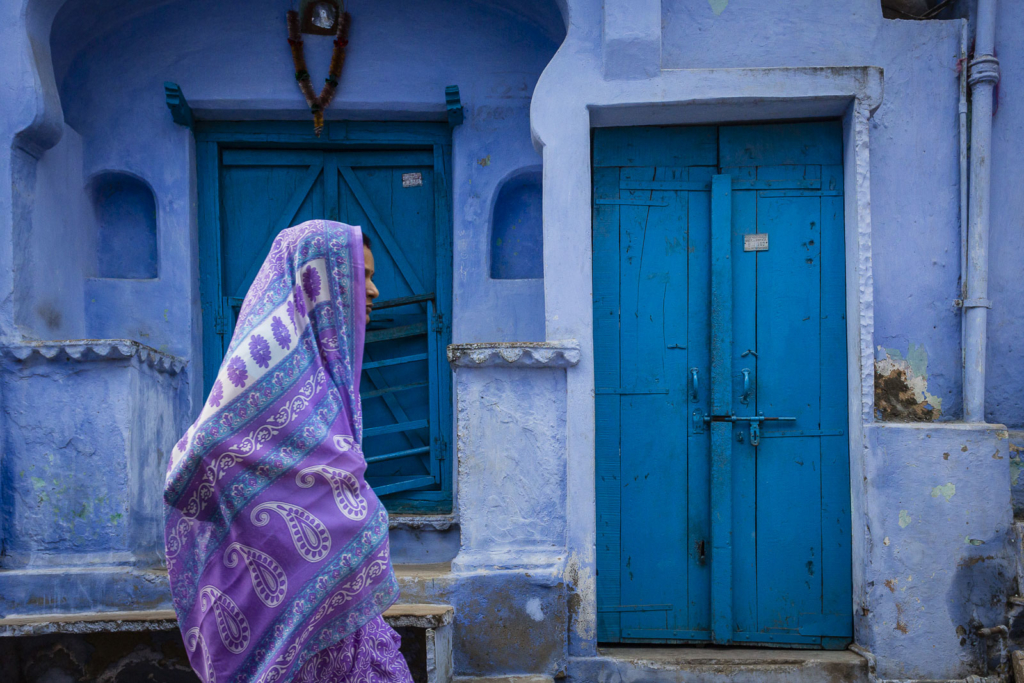 As soon as we leave the main street and navigate the side alleys, we enter another world, a much quieter one. As quiet as it can get in India, anyway. We still have to avoid the motorbikes that honk the horn as they pass by, and the ubiquitous cows, but instead of being targeted as tourists, we are looked at with curiosity by the people going about their everyday lives.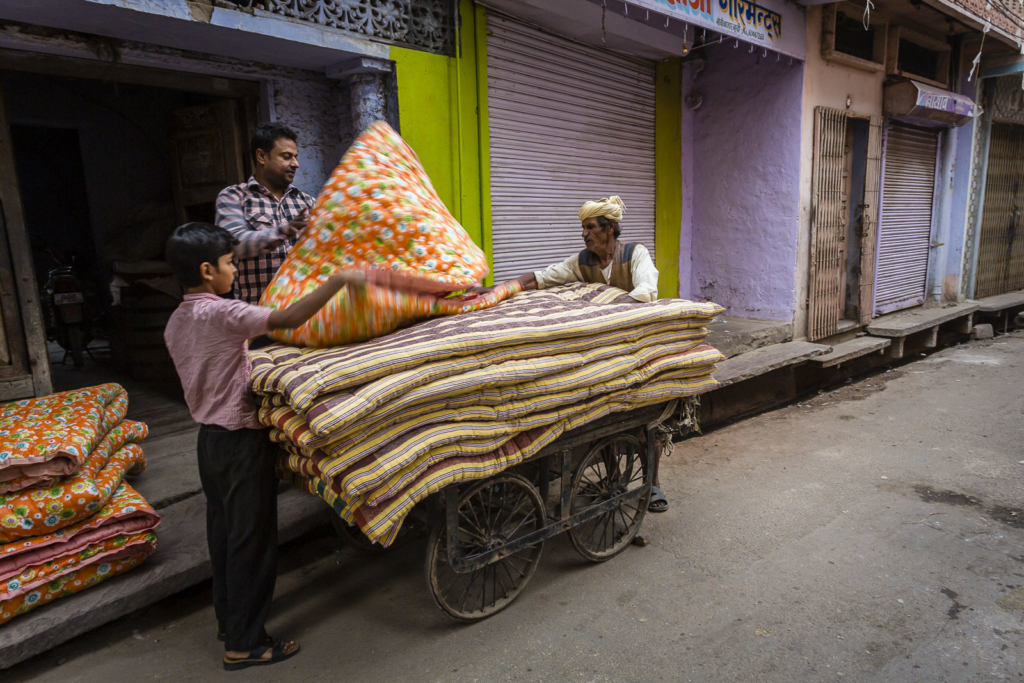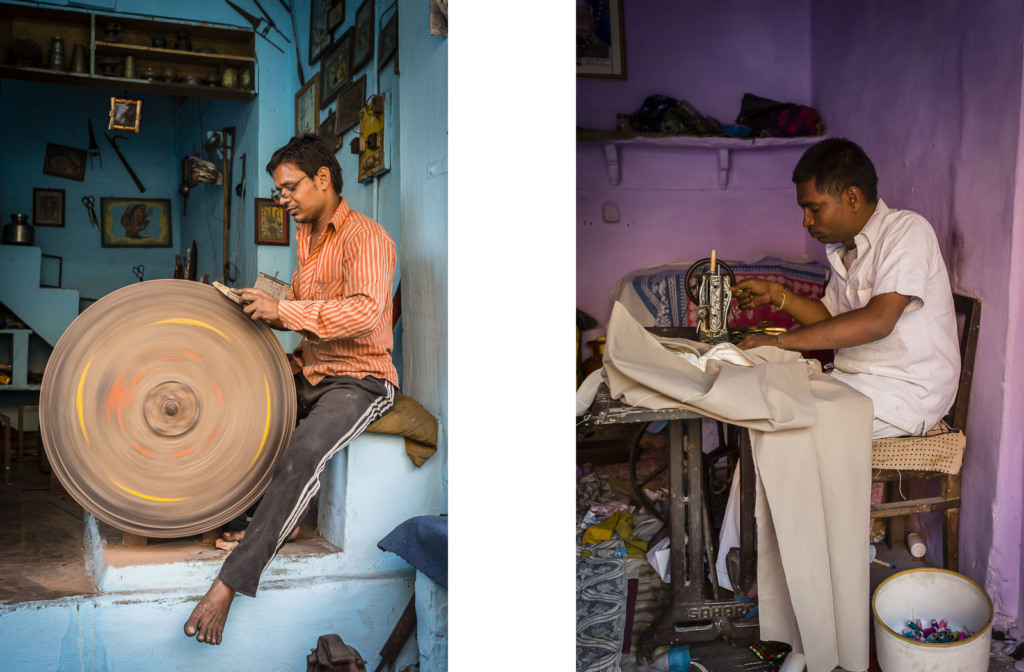 I stop by a shop where a man is sharpening knifes and scissors on a whetstone. I ask if I can photograph him, he smiles and nods approvingly. The tailor in the shop next door is jealous of my interest in his neighbor and asks me to come in and photograph him too.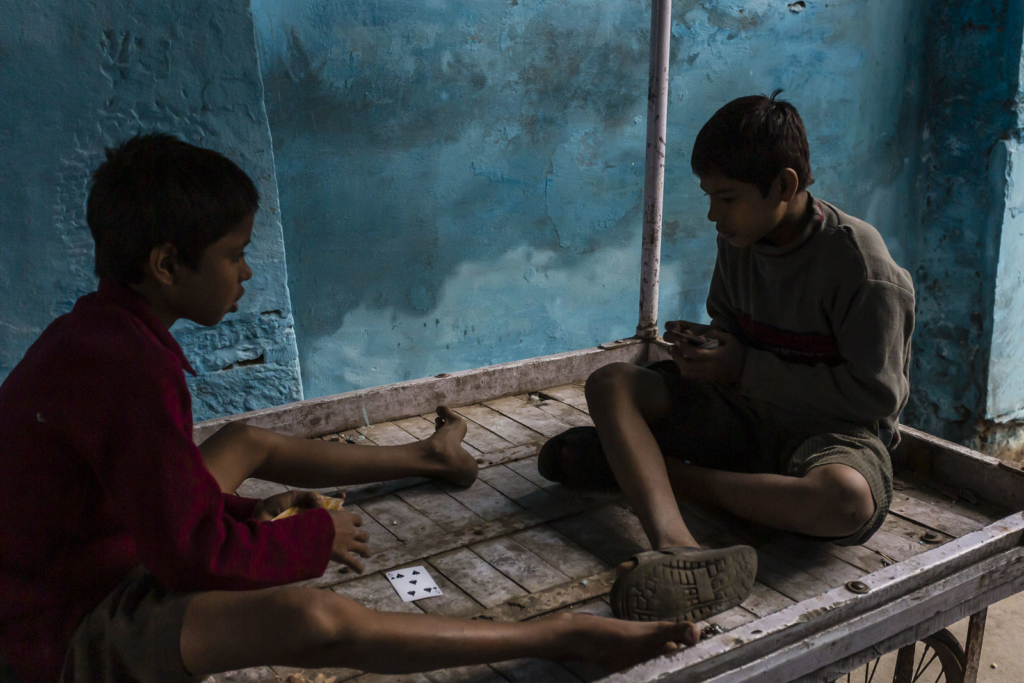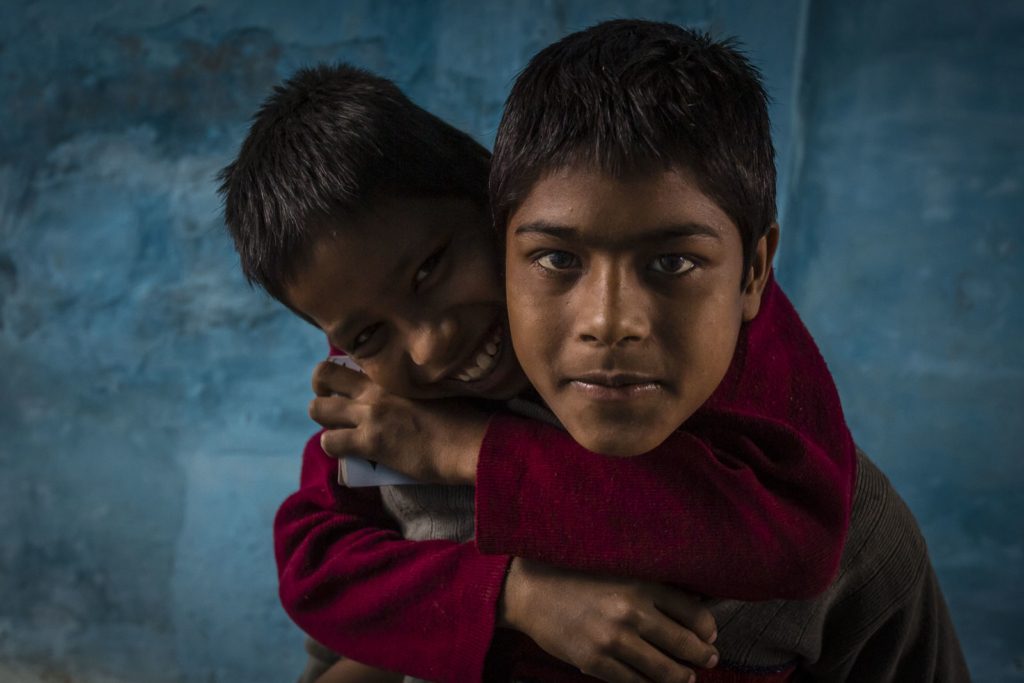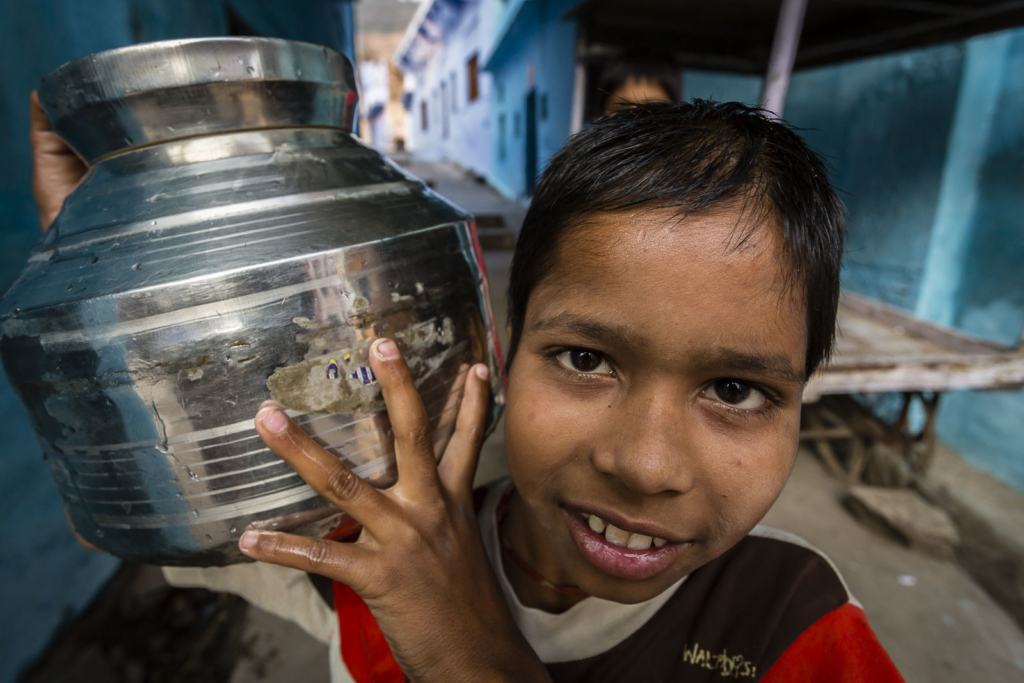 Later on I go through an archway into a blue painted alleyway, where two kids are playing cards, sitting on a cart. They stop. The younger one jumps on his brother's back in an improvised piggyback ride.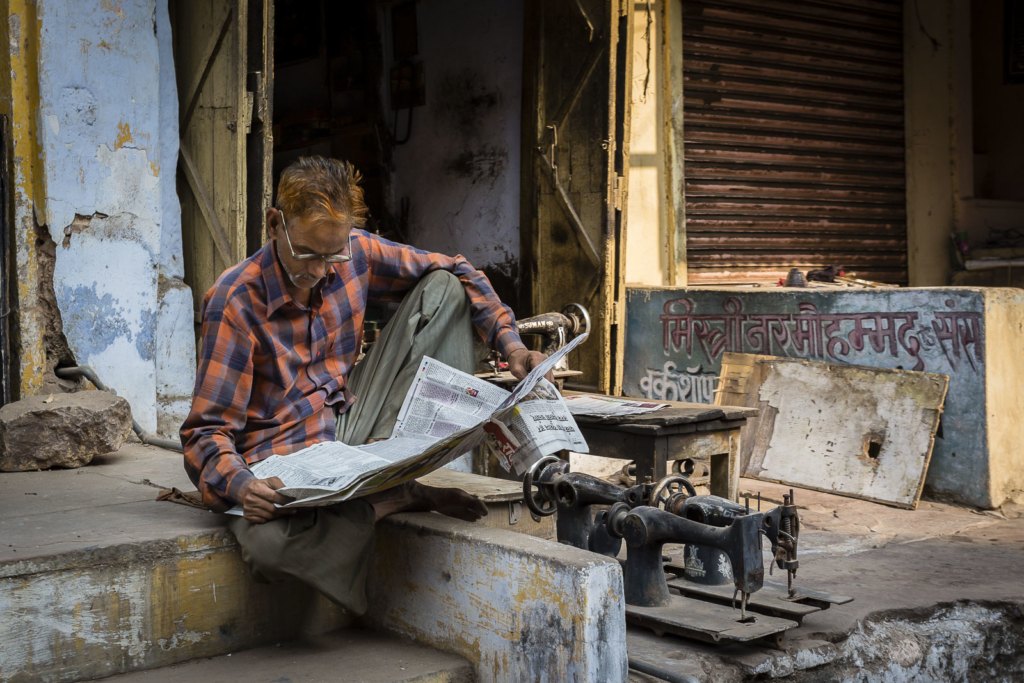 I move on, and as I pass by a door where a woman is sweeping the entry, she smiles at me and plays with her baby daughter. On the other side of the street, a man with red dyed hair reads his newspaper in the front of his shop, oblivious to my presence.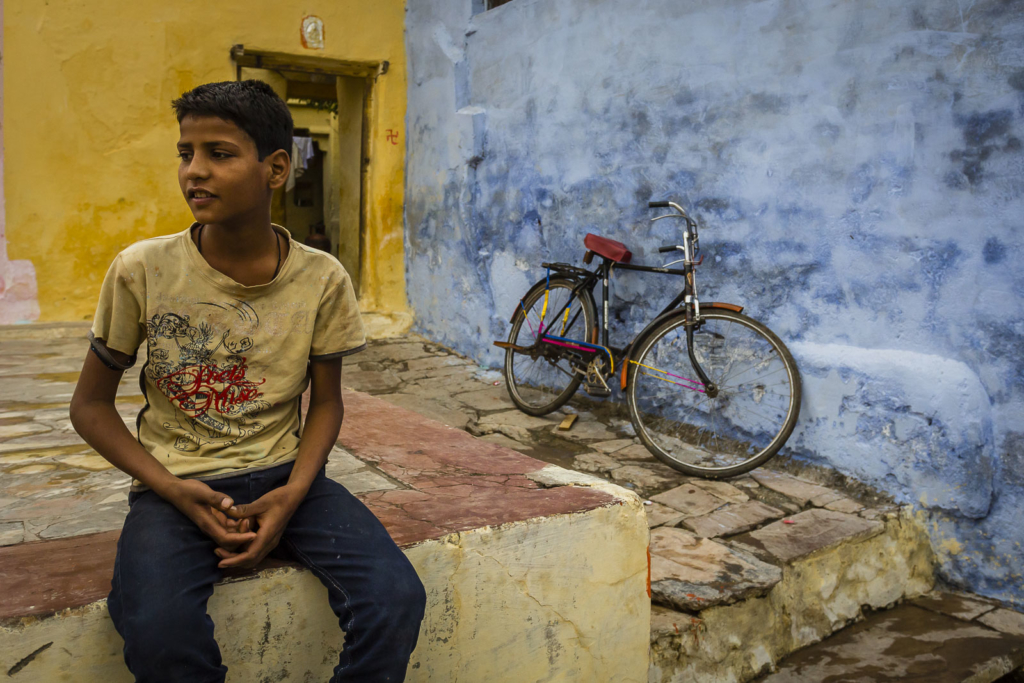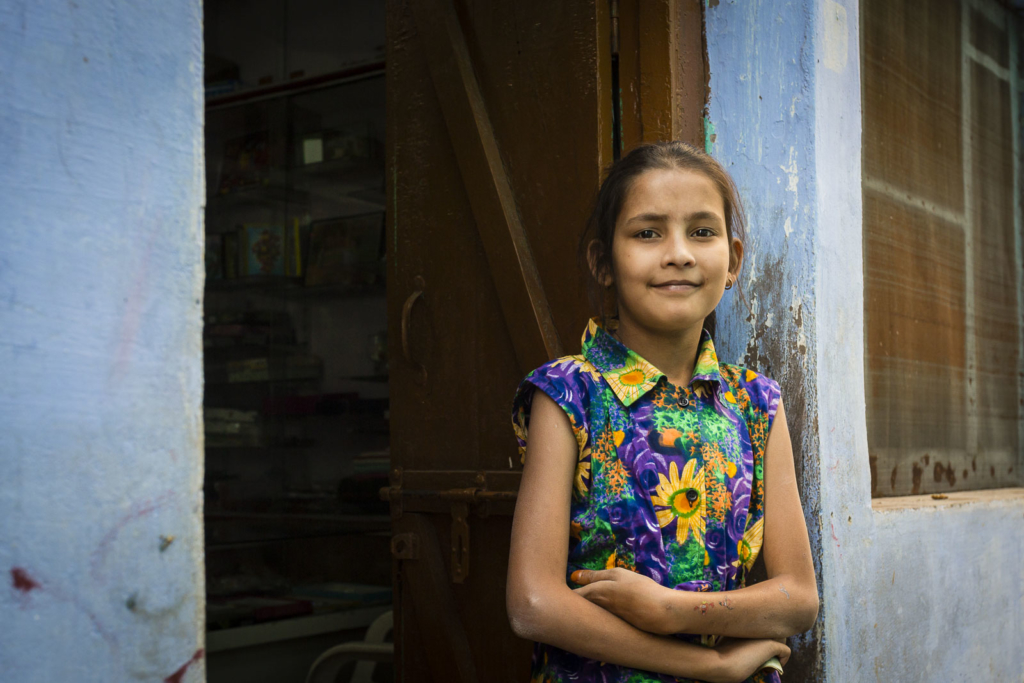 I meet many people on my morning walks through the maze of Bundi's backstreets. Even the milkmen, on their motorbikes with the hanging golden brass pots, start to get accustomed to my presence. In the first day they are a bit suspicious, but in the next days, as they see me again, they smile at me, go about their daily business with their customers.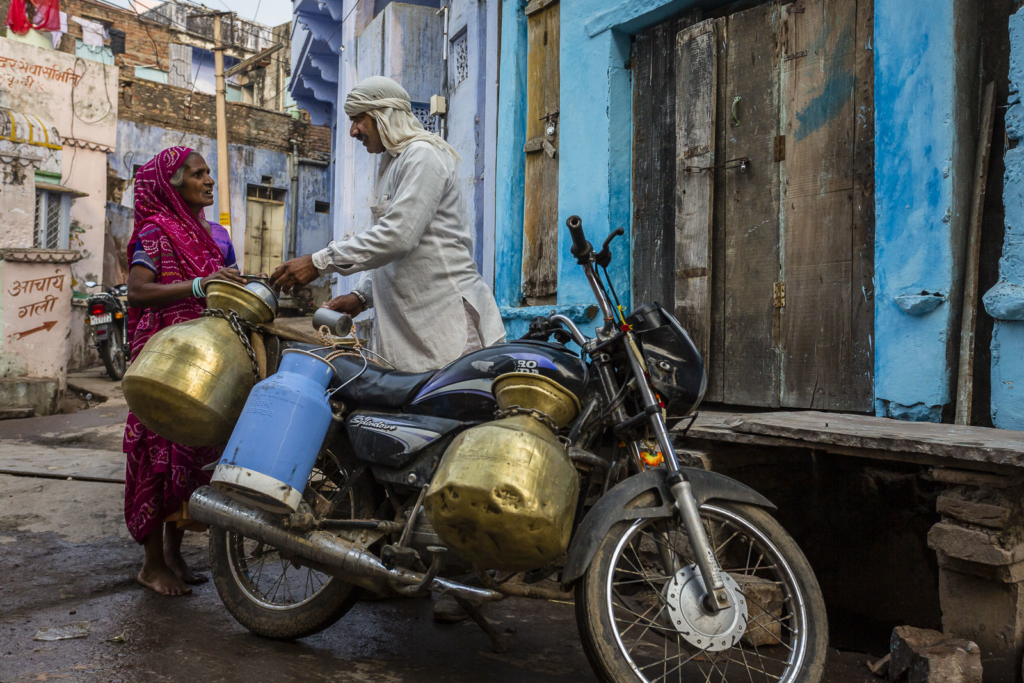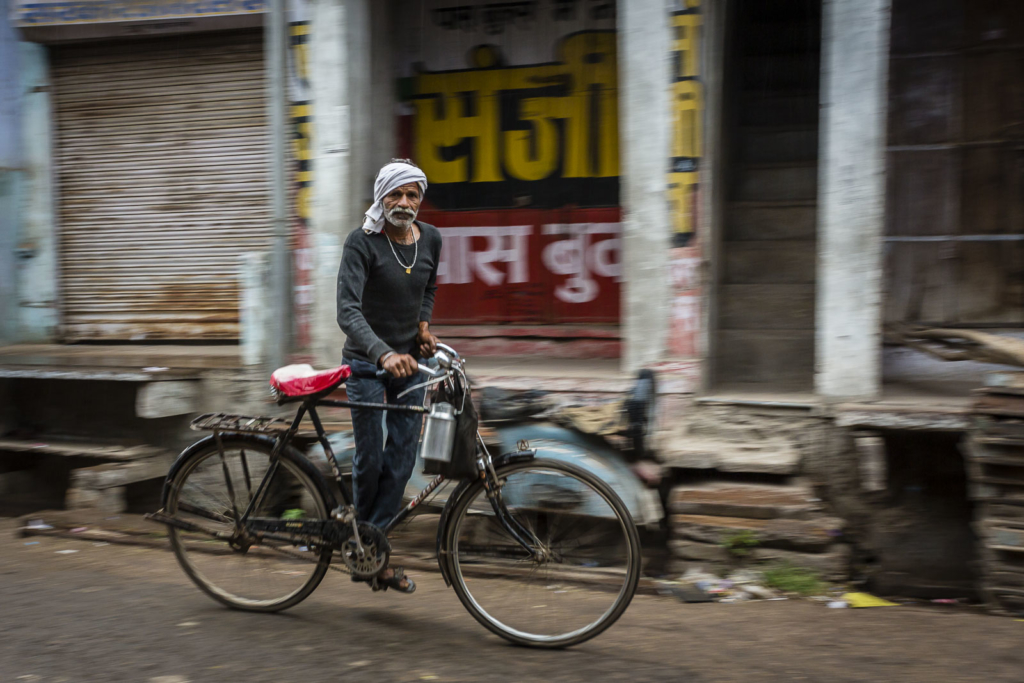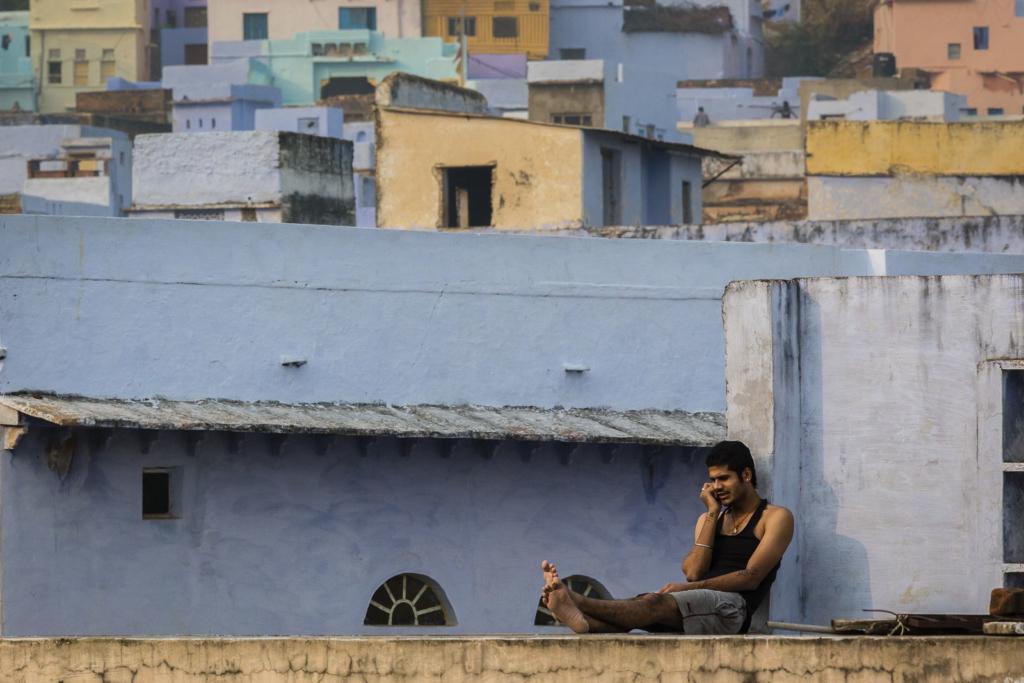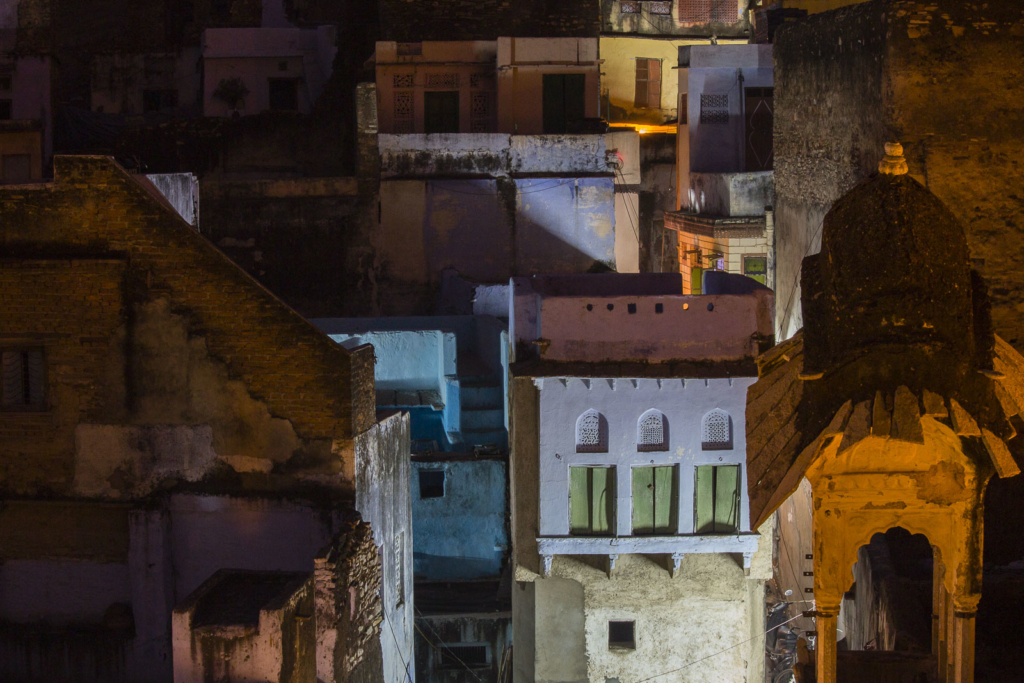 The backstreets of Bundi have no less colors than the ones that are on cities like Jaipur or Jodhpur. But the true colors of Bundi are not in the painted walls. They are shown in the friendly and welcoming personality of its inhabitants. And this is what makes me want to go back to India.
Even though it was never on my traveling plans.