How often do you look at the items you use every day and wonder where they came from, who made them, or how they were made? We have grown so accustomed to mass-made items that we take for granted that they are made in some factory and, therefore are not artistic and have no personality at all. But does it have to be like this?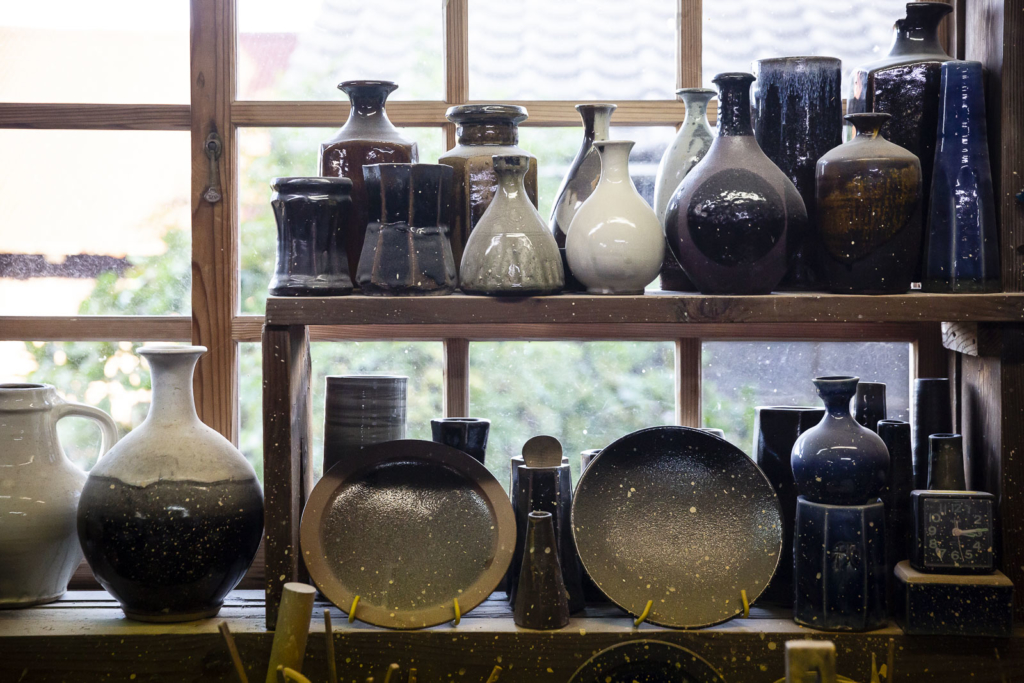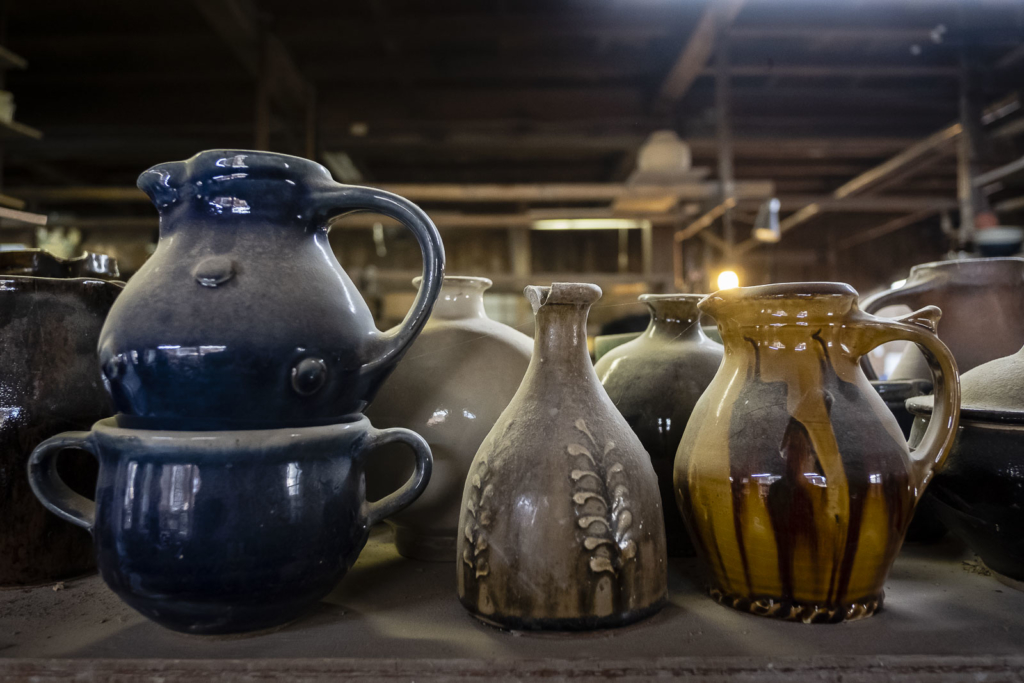 In Japan, during the Meiji Period, an artistic movement appeared to question this idea. Named the Mingei movement, founded by the philosopher Soetsu Yanagi, it claimed that everyday items could be at the same time artistic, made by hand, inexpensive, and produced in large quantities to be used by everyone. Furthermore, it defends also that the everyday use of the items adds to their beauty.
In Hikawa, near Izumo city, in the Shimane prefecture of Japan, there is a place that gives shape to this idea perfectly. In fact the five friends who founded this place in 1947 had this movement in mind when they decided to build a pottery studio and kiln. They named it Shussai Gama, after the area where it is located.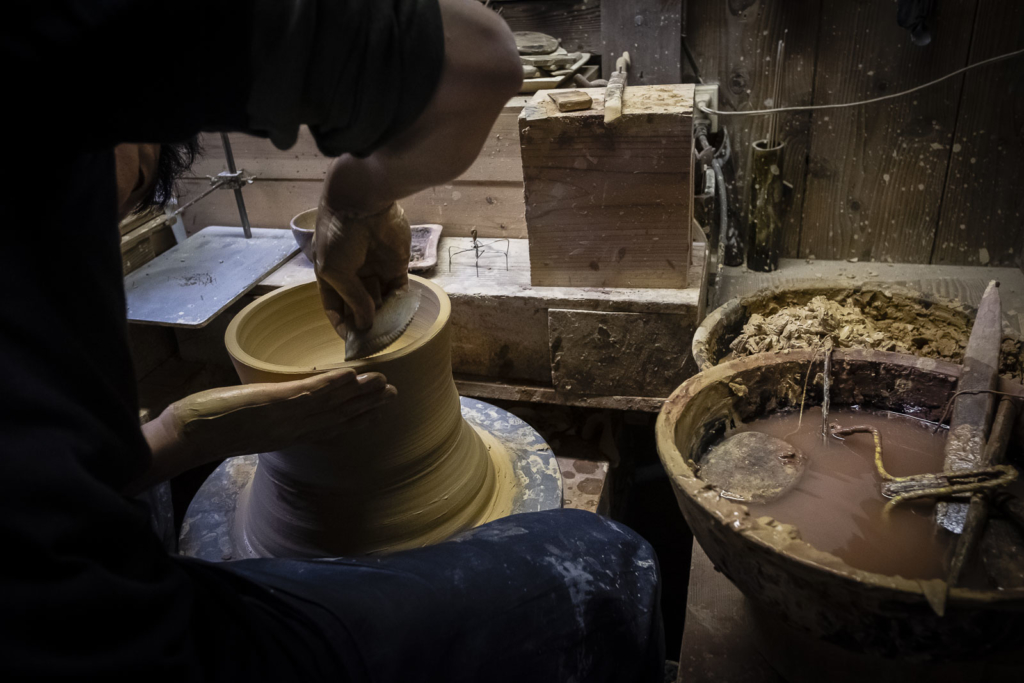 One of the chief artisans here is Mr. Inoue. A middled-aged man, he gives shape to several pieces on the potter's wheel, but is also responsible to make sure every object that leaves the workshop rises to the highest quality standards.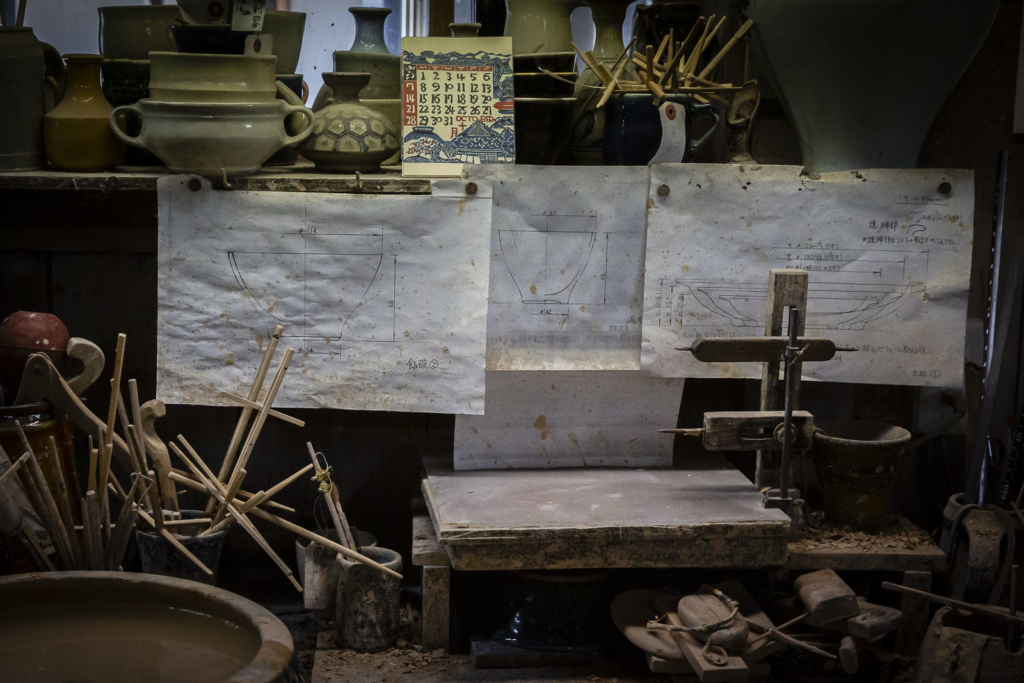 He confesses that he "finds true happiness when he learns that each piece he makes is used by people in their homes every day, and gives them the same joy that he had when making them". This feeling translates perfectly the Mingei philosophy: quality artistic work made by hand for the benefit of as many people as possible.
There is a mix of resident potters, some who are the sons of the original founders, and others who are students of arts that go there for apprenticeship and then leave after some time. They learn how to shape the pieces, how to use the Nobori Gama (climbing steps) kiln, and to produce the glazes for each of the items. The Shussai Blue glaze, unique to this place, is recognized throughout all Japan by pottery experts.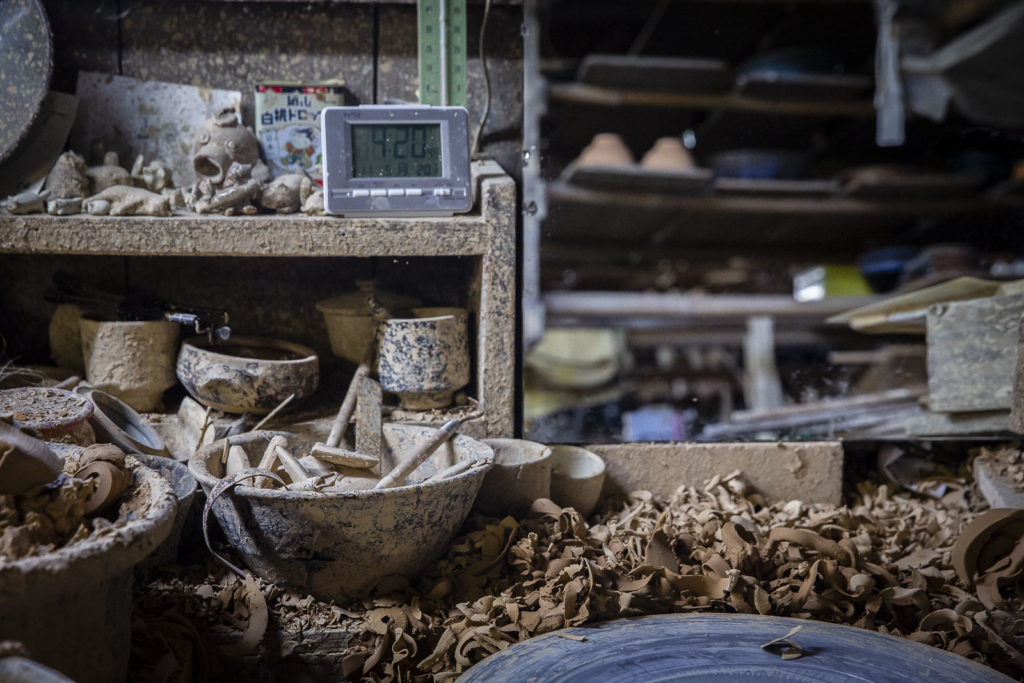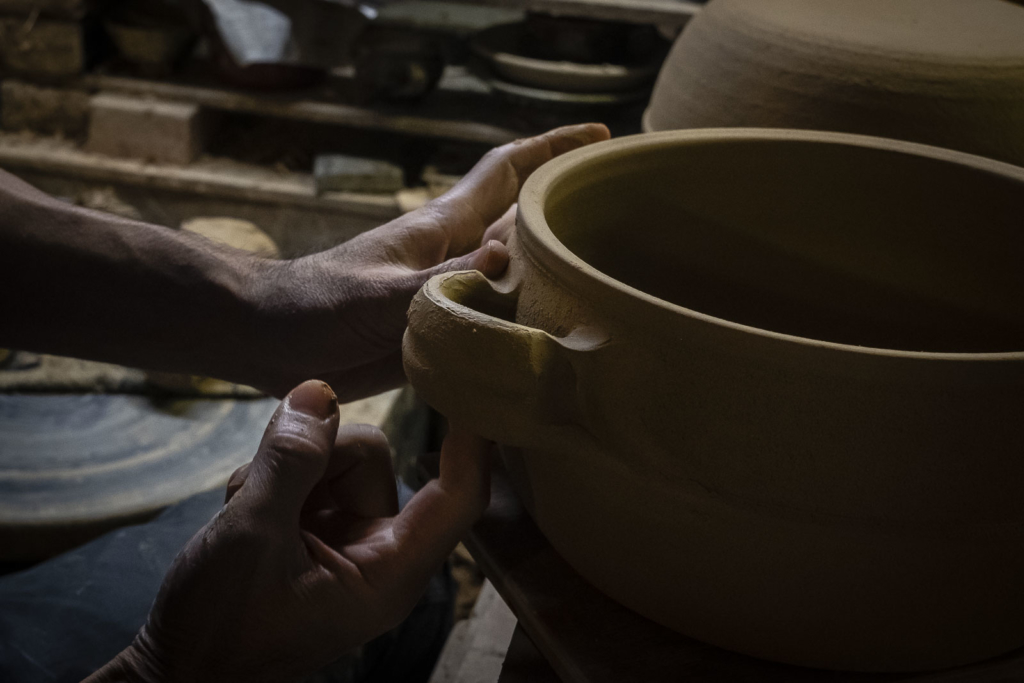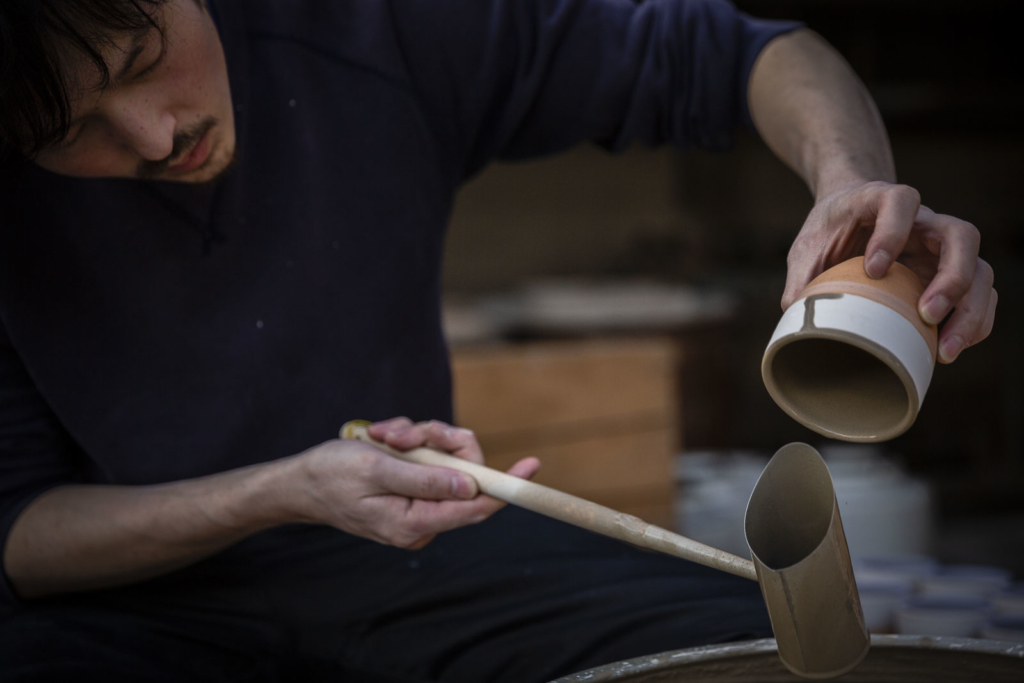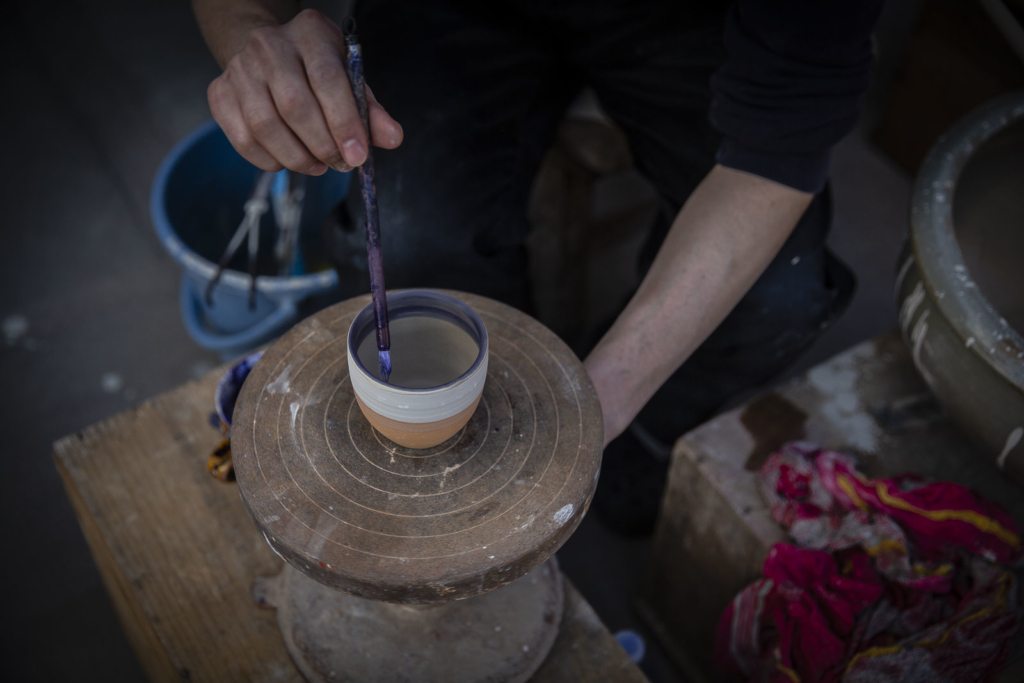 In the workshop, about twenty people work diligently to ensure that every piece is ready for the kiln. They only fire it up three or four times a year, so it is crucial that when they do everything is ready.
In the artisan community all around the world it is said that an object that an artisan makes by hand will somehow retain a part of its maker's soul or personality. I don't know if that is true, but I can say that whenever I use the two Shussai Gama teacups I have at home, I feel truly happy, just as mr. Inoue intended.